I Am A Cancer Survivor & This Is Why I Love Nurses
Two years ago today, August 5th, I received the troubling news that I had melanoma cancer. And so began an unknown, stressful, frightening and often painful adventure, one on which, I am so very glad, I was accompanied by attentive nurses.
I love nurses.
Anesthesiologists put me under; surgeons cut on me; oncologists evaluated me. Nurses tended to my nausea, monitored my chemo drug infusion, and calmed my soul. They attended to my whole self.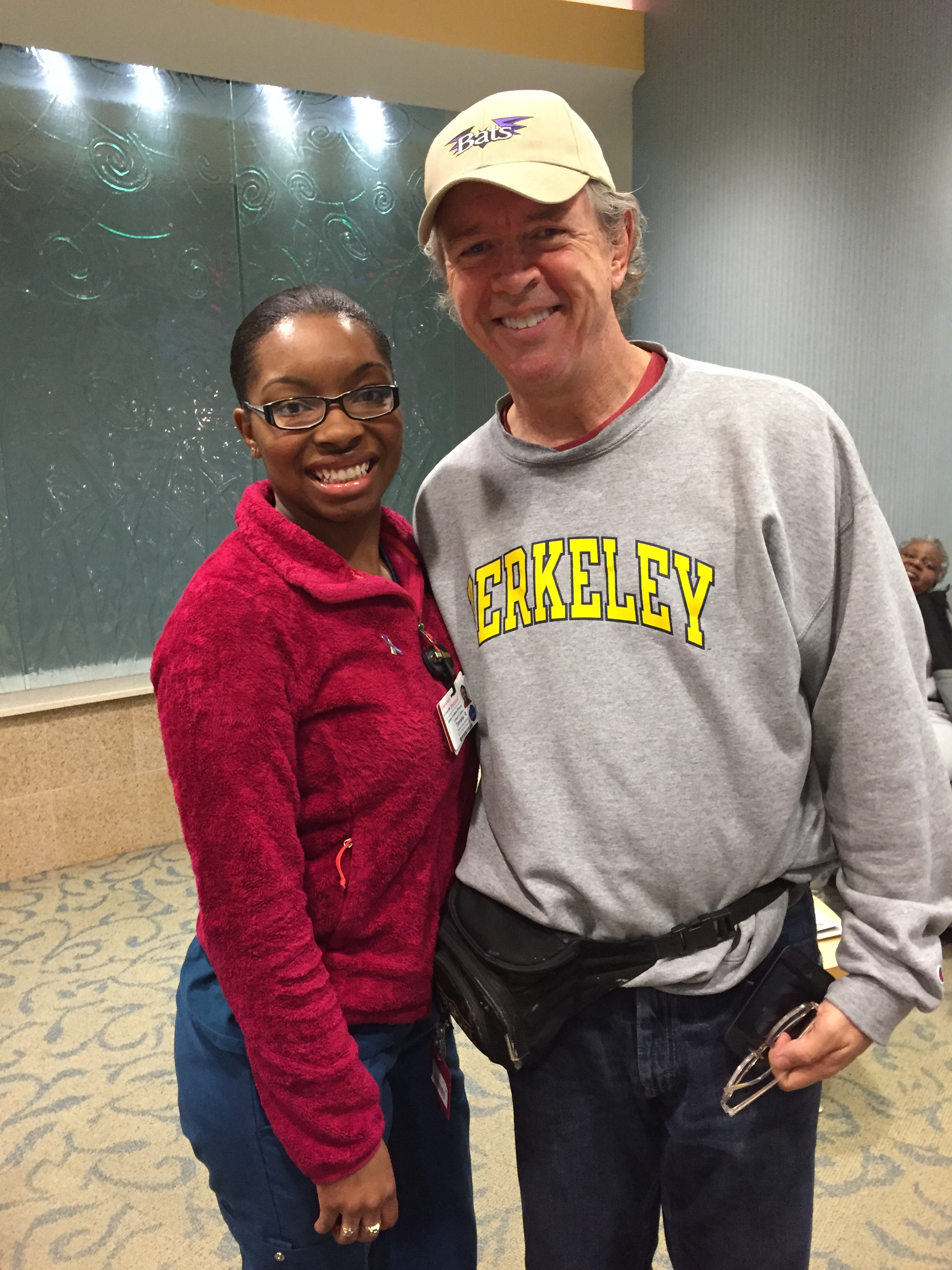 A young man studying to be a doctor spent time with me before my second surgery. He was inquisitive and obviously excited to have the chance to be attached to my surgeon and his team that day, a world-renown surgeon with whom any young medical student would kill to spend time. He wanted to know all the details of my condition, where the cancer was first found, to what extent it was believed to have spread, and the specifics of the scheduled surgery. And I answered his questions with as much enthusiasm as I could muster. For him, I was a problem to be fixed. Fixing such problems is what surgeons do and that was what he wanted to do with his life. So be it. We need him. So, I helped him.
But while I thanked him for his interest and encouraged him on his path toward becoming a doctor, I also assured him that such a path would never lead to a full discovery of the marvels involved in healing, marvels, more readily found on the road down which nurses travel.
I love nurses.
From the moment we first met, Tymesha knew me and my name. And each time I returned to the Brown Cancer Center she would knowingly and understandingly greet me. Amber too came to recognize me when I came in, talking with me and scheduling my future appointments. That's what nurses do. But these two were more. They were also Family Scholar House participants.
As such, they were both studying to become nurses, and doing so while overcoming numerous personal and cultural obstacles situated to prevent their successful advance. Theirs is a harder road to travel.
We all can recall the words of the poet Robert Frost:
Two roads diverged in a wood, and I–
I took the one less traveled by,
And that has made all the difference.
Family Scholar House participants walk the road less traveled. While the beaten path beckons to them; and friends, family, and culture nudge them toward it, they opt for the road poorly maintained and rife with potholes. And their choice makes all the difference. For this choice is taken only after they have carefully considered the future well-being of their children. And while the challenges and pitfalls of what lay upon this road can be overwhelming, by staying true to their choice, they provide a hope-filled future for their children.
I undergo medical testing every three months now at the Brown Cancer Center and must face the uncertainty of what those tests may reveal. But knowing there are special people who have overcome remarkable odds to secure a better life for their children, ensures me, as I walk tentatively through the Center's hallways, that knowledgeable, committed and loving nurses walk with me.
I ran into Tymesha at the graduation party for Family Scholar House participants in May. It was so good to see her and to tell her I was melanoma free. I had stayed the course of the clinical trial and now fully appreciated my health. Likewise, Tymesha had stayed the course of her studies all the way to graduation and was freed to pursue her career as a nurse. She had overcome the obstacles along the path, hardships which make the accomplishment all the more fulfilling.
I love nurses, especially those who travel the Family Scholar House road.
Dan Dykstra
Cancer Survivor
Post Details
I Am A Cancer Survivor & This Is Why I Love Nurses
Published by Family Scholar House on August 5, 2016.
Last modified on July 18, 2022
Post Details
I Am A Cancer Survivor & This Is Why I Love Nurses
Published by Family Scholar House on August 5, 2016.
Last modified on July 18, 2022