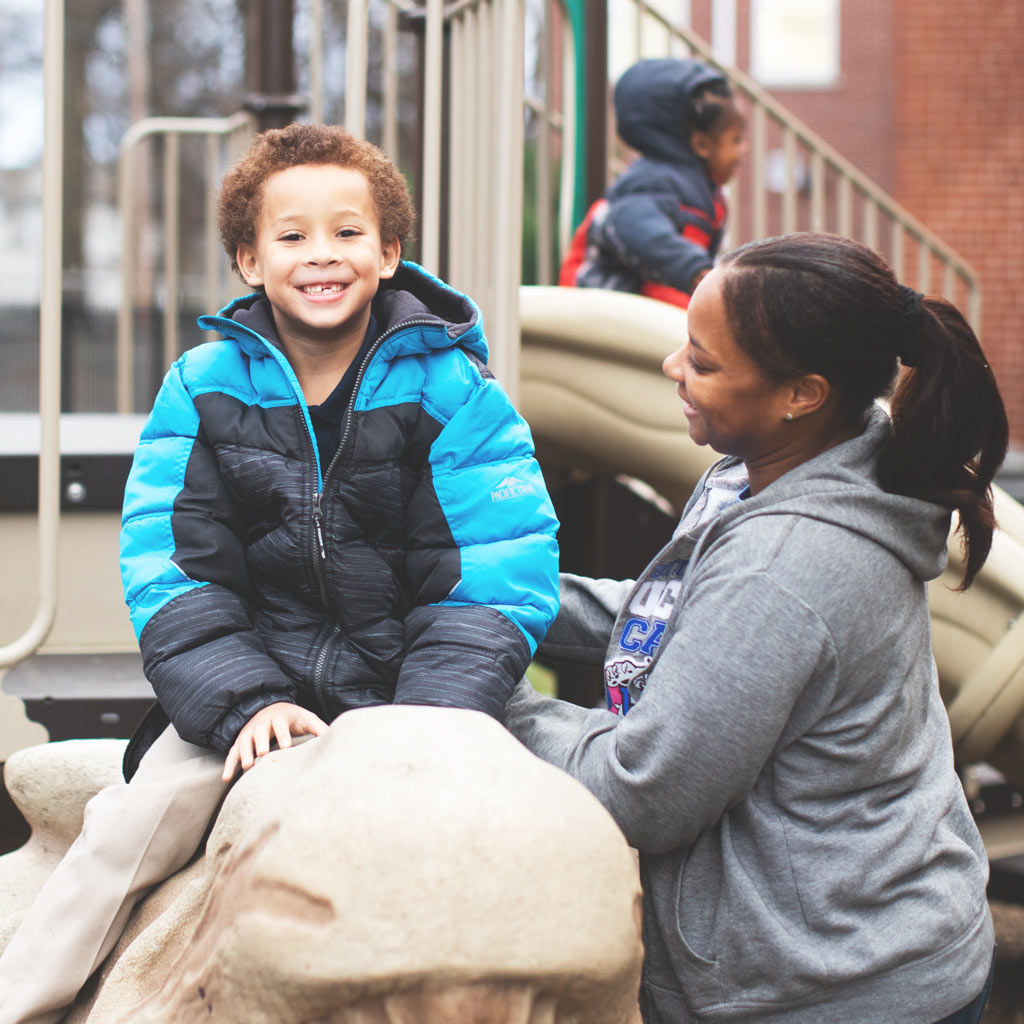 Our Mission
The mission of Family Scholar House is to end the cycle of poverty and transform our community by empowering families and youth to succeed in education and achieve life-long self-sufficiency.
Each year, we serve disadvantaged residential and nonresidential single moms and dads and their children with a comprehensive, holistic continuum of care that meets them where they are and empowers them toward their educational, career and family goals. Our residential families have experienced poverty, unstable housing and, most often, domestic violence.
We also serve students, student parents, former foster youth, and other vulnerable populations as they prepare for careers by getting the education they need for the workforce. Whether it is a one-time call or ongoing support, we can help. Our programs and services are responsive to the needs of individuals and families and are provided for all ages.
What started in 1995 as a small program specific to Louisville, Kentucky has since expanded to serve other communities in the Commonwealth, in the region, and across the country. We honor our history and the visionaries from Ursuline Sisters of Louisville, Sisters of Charity of Nazareth, Sisters of Loretto, Dominican Sisters of Peace, Sisters of the Good Shepherd and Sisters of Mercy.
In the state, Family Scholar House works directly with the Kentucky Community & Technical College System (KCTCS) to provide outreach activities for all students and vulnerable populations. However, growth of our program is not limited to Kentucky. As part of our expansion, we have added physical locations and staff in new communities. Further with the technology available, Family Scholar House is able to serve those who need us virtually, regardless of where they are located. We want to help. We believe post-secondary education, in all forms from college to credentialing, is essential for career-track employment. Our wrap-around services are designed to help people achieve that for their own benefit and for the wellbeing of families and communities.