What Do You Want to Do – When You Grow Up?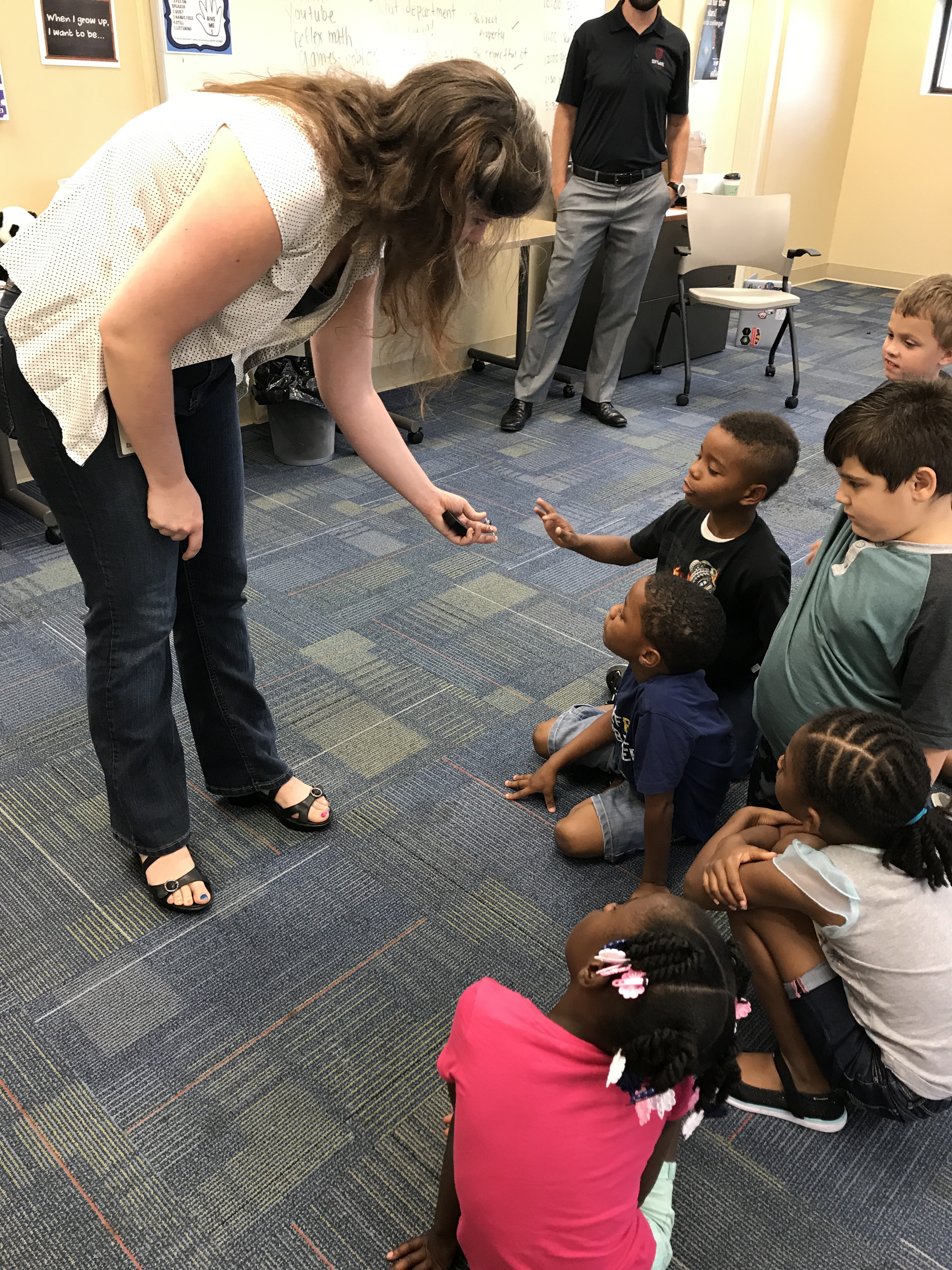 After the anticipation of summer and a break from school, it doesn't take long for that initial excitement to turn into boredom from a lack of activities or things to do. To combat boredom and summer learning loss, we encourage and find support for our kids to attend various camps and we even create our own.
Last week, some of our kids from ages six to 16 attended Career Academy, a camp developed and led by our staff. Each day focused on a different profession and included speakers from that career field. In the afternoon, students visited various places of work. The goal for Career Academy is for our younger kids to be able to identify different careers and our older kids to realize the many different types of careers available to them.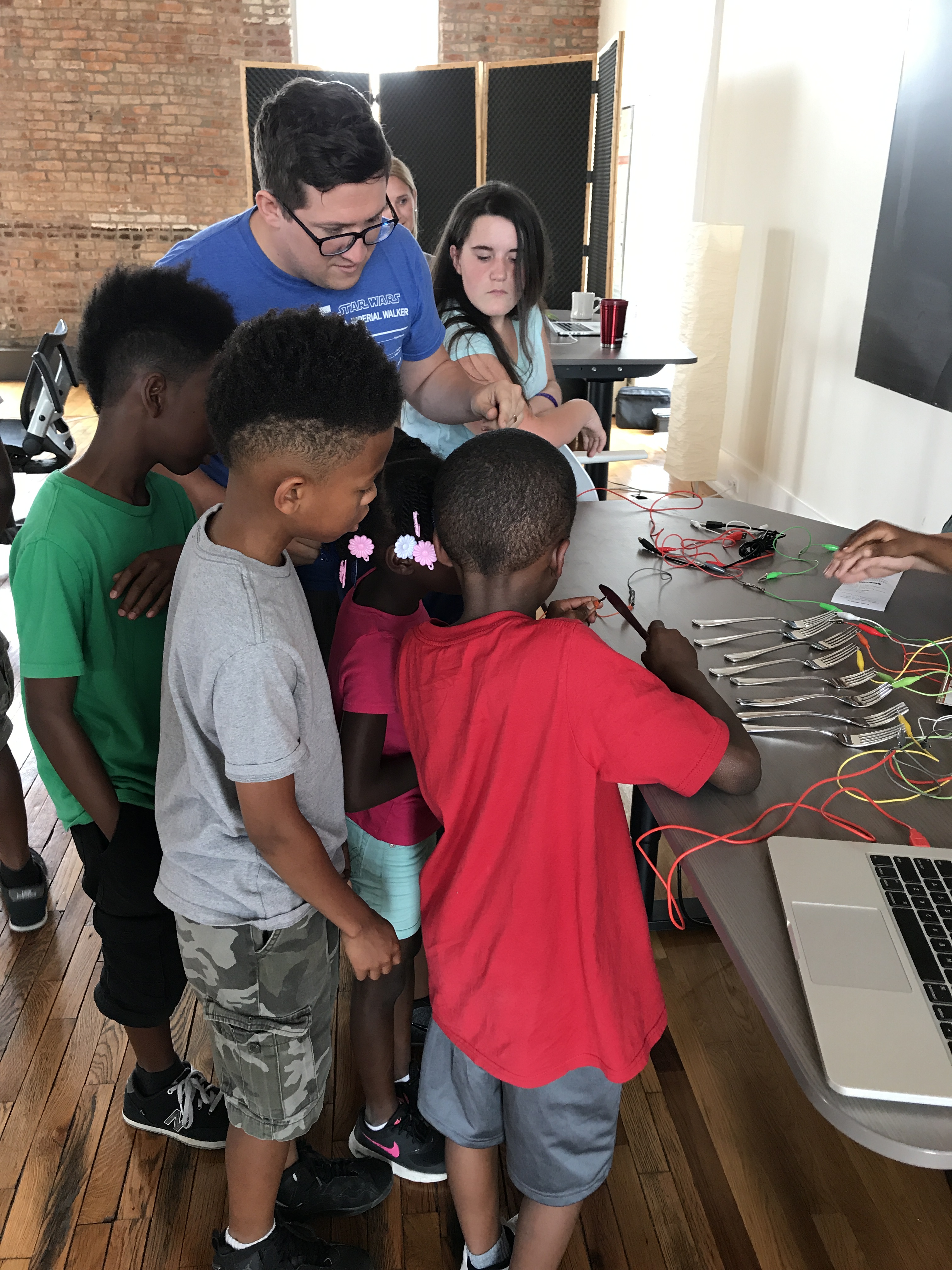 Starting off with an introduction to technology, Career Academy received visitors from software company Red e, whose app we use for communication with our participants. Representatives from The Software Guild discussed the difference between software and hardware. They also brought interactive robots and even a 3-D printed elephant along with them. Following these speakers, our students visited Red e's office and saw firsthand what a career in technology looks like. This was important for our students because today, even if a professional isn't working in the technology field, he or she will definitely work with technology.
On Tuesday, our students learned about public safety through 911 dispatchers from Metrosafe and officers from Louisville Metro Police Department. During their visit to Metrosafe that afternoon, students were able to see public safety in action. The following day, a councilman and representative explained their leadership positions in public service, careers which students had even more insight into after a visit to Metro Council.
Agriculture day was hands-on as students compared different types of seeds, felt the different textures of flowers, learned about the parts of a plant and planted their own sunflowers. During a visit to Lakshmi Farms, students were able to experience a day on a working farm.
Each day, our students asked the various professionals who visited what kind of education or training their job required. On banking day, a representative from Fifth Third Bank explained how a job at the bank doesn't require a finance degree or even mean the professional is handling money. While there are bankers who offer loans and help with savings, the bank has many different departments for different types of jobs, such as legal, marketing, communications and human relations.
Included among our students are aspirations to be future teachers, police officers, lawyers, graphic designers and doctors. Career Academy gave these students the opportunity to discover more of their passion and even explore new interests.
When visiting Bellarmine University and University of Louisville, our older students asked career and major-specific questions on their tours. Understanding the types of education and training required of professionals puts college education into their perspective of the future.
It is safe to say – the week was full of excitement and learning – and a chance to open our youngest scholars eyes to a world of possibility!
Post Details
What Do You Want to Do – When You Grow Up?
Published by Family Scholar House on July 25, 2017.
Last modified on July 18, 2022
Post Details
What Do You Want to Do – When You Grow Up?
Published by Family Scholar House on July 25, 2017.
Last modified on July 18, 2022