Another One's Treasure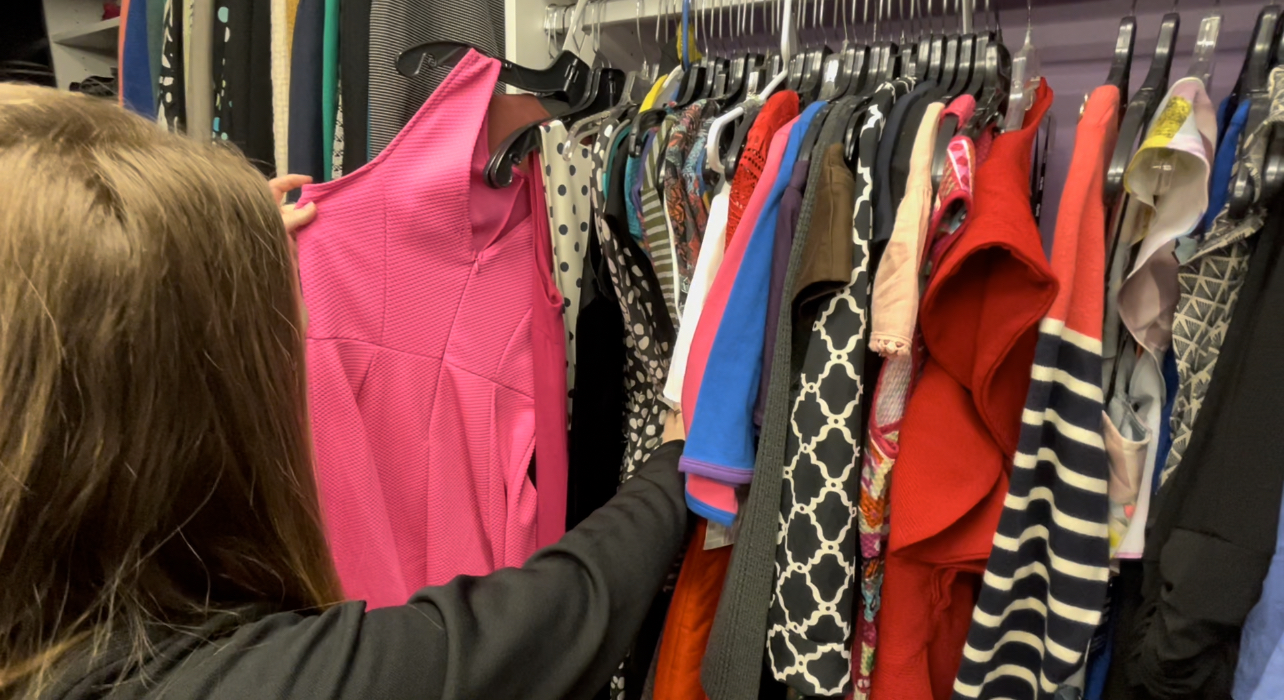 On the journey to self-sufficiency participant's will have opportunities to network with community leaders that work for a variety of organizations across Louisville. This is how our participants learn about different career paths, find mentors and land career track employment.
As many of us know, there are so many steps between searching for employment and actually landing the position. One of those steps in the interview process which includes research, preparation, practice and dressing for the job. That is why Linda's Closet is an important resource for our families. Linda's Closet is our professional clothing closet that is open to participants to shop for professional clothing before interviews, networking events, scholarship panels or internships. Below is a quote from one of our loyal volunteers, Libby, who has been volunteering in Linda's Closet the past few months – ensuring it is organized and ready for our scholars to shop.
"I found the Family Scholar House through my friend, Tracy Redmon – a strident supporter of the organization.  Though I'm only in Louisville for a short stay, I was thrilled to have found such an inspiring place to spend some time in the service of others.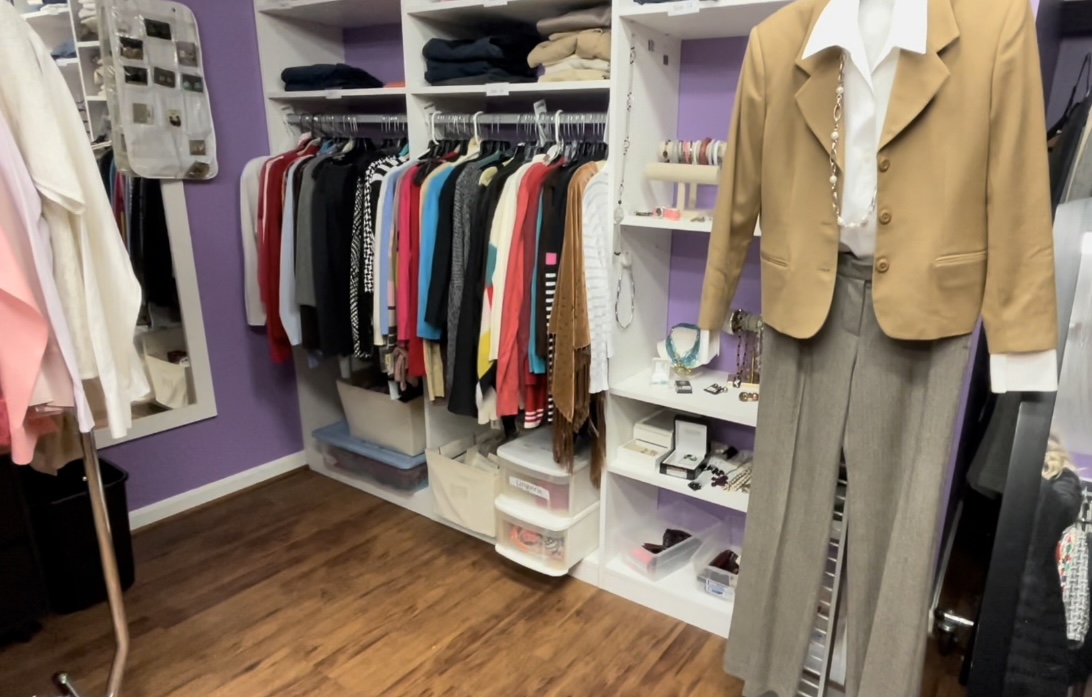 Having not one but two fashion companies, I found myself sorting and putting clothing together at Linda's Closet, with the guidance of Madison Wolf, a FSH graduate and current Community Engagement Specialist at FSH.
We all know that one person's item to discard is another's treasure, and it's been so fulfilling using my love for organization and fashion to give someone the delight of putting on something new (even if it's been gently loved) and knowing the thrill of what is possible."
We are so lucky to have volunteers like Libby who are passionate about helping individuals in our community not only dress for success, but succeed in education and finding the career that will make it possible to provide for their family! Please reach out to our Community Engagement Specialist, Madison Wolf, if you're interested in organizing Linda's Closet or have gently used professional shoes/bags and accessories at [email protected].
We couldn't serve our families without the support of our community! We look forward to welcoming you to the FSH family!
Post Details
Another One's Treasure
Published by Kate Brackett on March 15, 2022.
Last modified on August 10, 2022
Post Details
Another One's Treasure
Published by Kate Brackett on March 15, 2022.
Last modified on August 10, 2022