Broken and Beautiful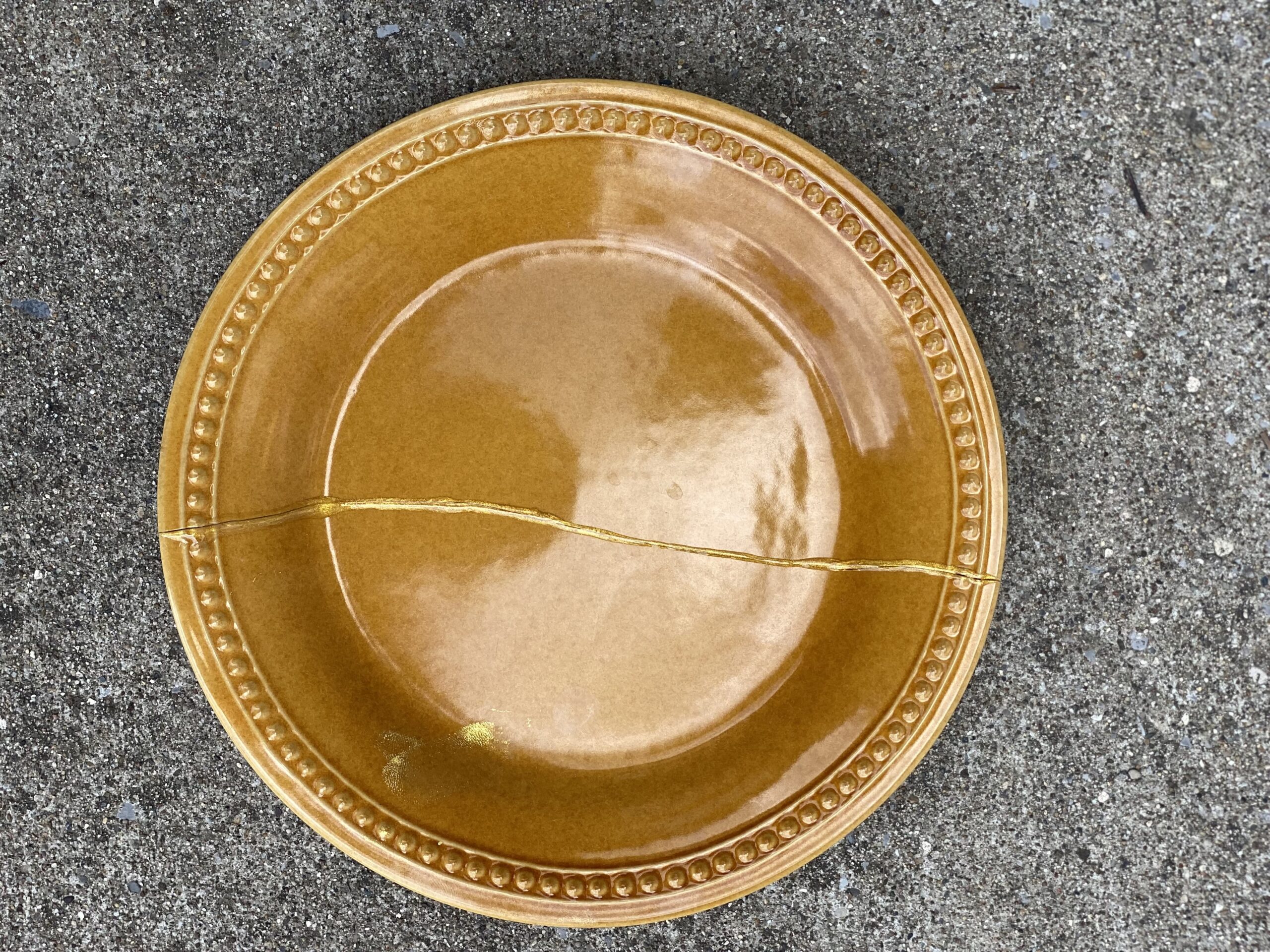 When the Japanese mend broken objects, they mend the damage by filling the cracks with gold. They believe that when something has suffered damage and has history, it becomes more beautiful.
As the covid numbers decrease and the number of individuals receiving the vaccine increases, we are slowly transitioning back into some in-person workshops with our participants. It has been a very long year with little human interaction, and this past week we experienced our first in person workshop in the 2021 year. Ten of our participants and several of our staff members came together to practice the art of Kintsugi. Kintsugi (golden repair) is a Japanese form of art which mends breakage with glue and gold powder. A friend of the Family Scholar House from Amsterdam so kindly donated kintsugi kits so that we could practice this art of healing together.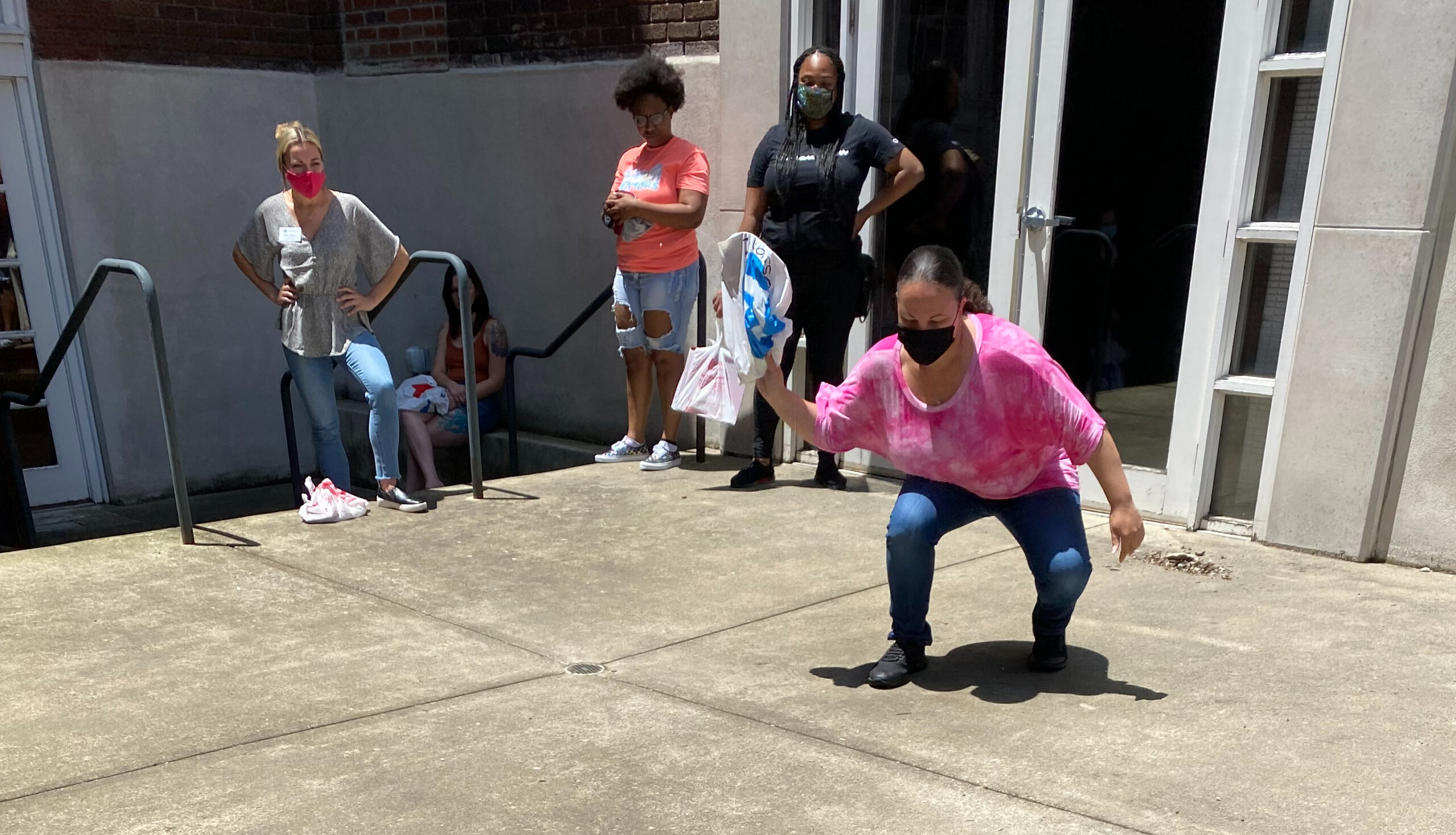 This activity was led by our Program Director and previous FSH graduate Jaydee Graham at our Stoddard Johnston campus. We came together as a family, sat in a circular position, and discussed some of the things we considered "broken" about ourselves. We learned quickly that many of our broken pieces were similar; although we all came from different walks of life, we were able to share about our pain together in a safe space. We then let go of some of this built up frustration by breaking our pottery. Some tears were shed but love and support was shown throughout.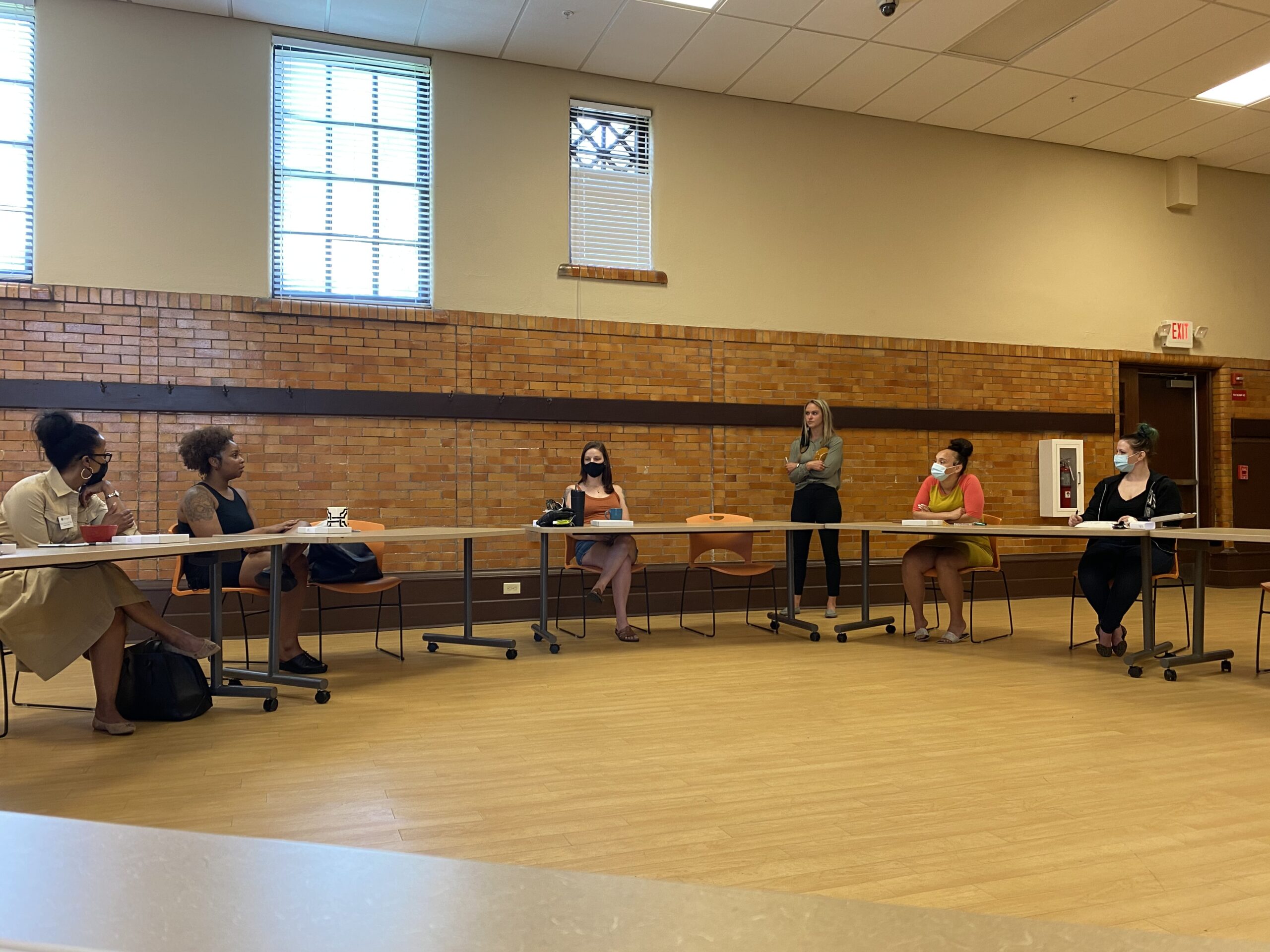 As we repaired our pottery together we discussed the symbolism that this art entails. Putting the plate back together was messy. The glue was sticky, some pieces had sharp edges, and the process of putting it back together was frustrating at times. Sometimes you'd fix one side of your pottery and the other would start to fall apart. Some of the pieces weren't repairable so they wouldn't fit anymore and we just had to leave those pieces behind. So, the pottery looked a little different than before. There were moments it was uncomfortable holding pieces in place in order to get the pottery to stay together. Some of us needed a little more glue because the cracks were bigger, and this meant it took a little longer for those plates to dry. This process as a whole took a little longer than we had anticipated, and one participant mentioned "This isn't exactly enjoyable; however neither is the process of healing."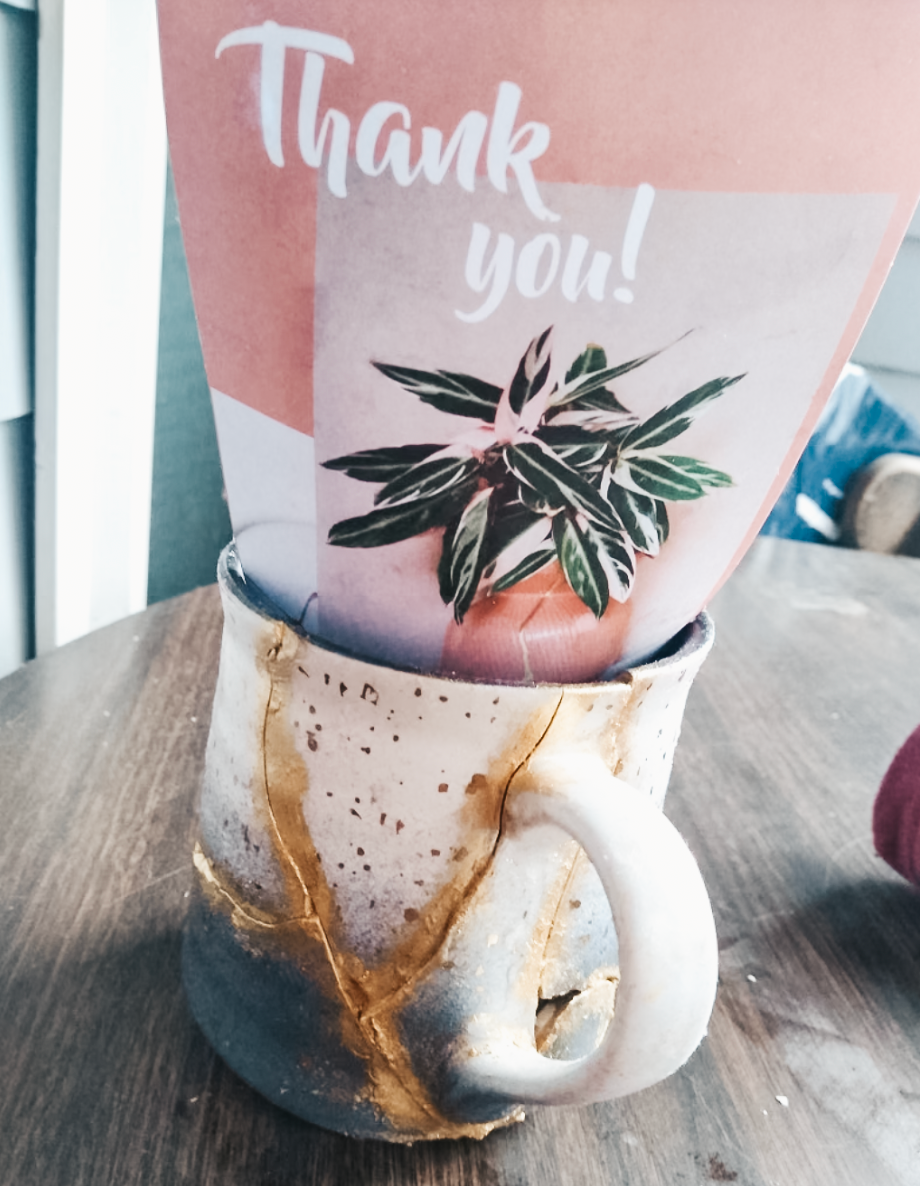 Healing is messy. Healing is frustrating. Healing is letting go. Healing is uncomfortable at times to achieve progression. Healing takes time. Healing looks a little different for everyone, but healing is always beautiful. As humans experiencing pain is inevitable; suffering is a part of life. We all encounter brokenness at some point in our lives and it's in these moments we can recognize that being "broken" doesn't mean there isn't beauty in the healing process. This was such a special activity. Staff and participants felt equal as we went through this process together and after a long year of distance this was the perfect activity for all of us.
Post Details
Broken and Beautiful
Published by Kate Brackett on June 28, 2021.
Last modified on August 10, 2022
Post Details
Broken and Beautiful
Published by Kate Brackett on June 28, 2021.
Last modified on August 10, 2022