Creating Your Career Road Map
Art therapy is one of the many available resources we offer at Family Scholar House. Our art therapist works with our parents, children, and young adults to use self-expression through painting, drawing, and other artistic activities. 95% of our participants are survivors of domestic violence. With that being said, we have found many prefer processing their trauma through art. This is also a good way for us to work with our younger children, who may struggle using words to express their big emotions.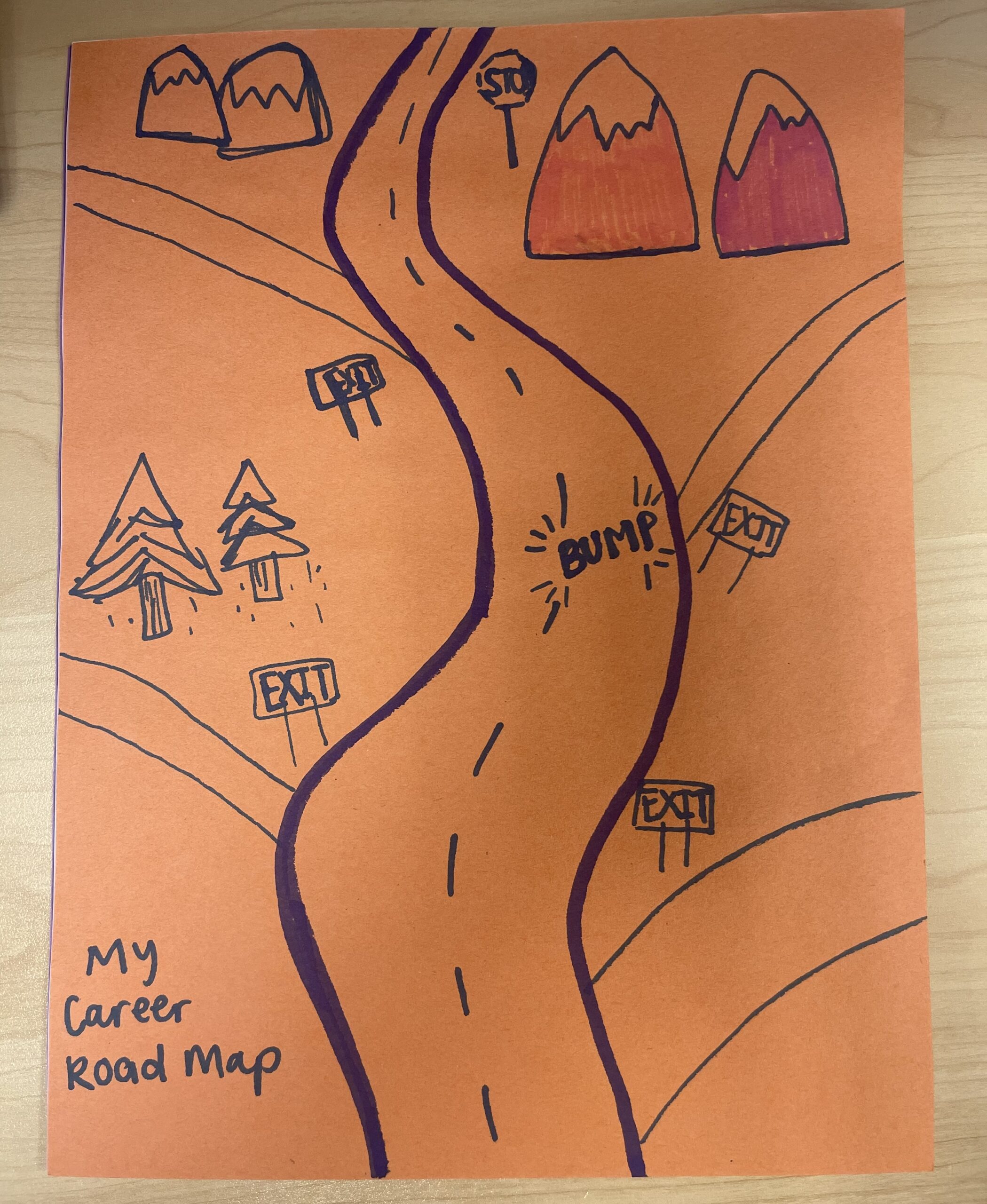 We recently held an Art Therapy workshop and the session entailed drawing your "Career Road Map." This was a visual representation of your journey in finding your career. As many of us know, most people have quite the path before securing the career they desire.
It was eye opening hearing from each of the participants, sharing their journey and viewing how they illustrated their path in the form of art. Many participants described their roadmap as a long and bumpy road, others thought of their journey as a stream going down a river but with a few twists and turns along the way.. Some people described their journey as a long and curvy road and they described each career opportunity as getting off an exit, and once they got what they needed on their road stop, they would get back on the main road until finding their destination. Some are still driving, while others found a place they want to stay in and grow! This workshop was a great tool for those to share their experiences and find commonalities among the group.
If you or someone you know is interested in learning more about art therapy please reach out to our response center to get connected to resources near you! 502-289-6384
Post Details
Creating Your Career Road Map
Published by Kate Brackett on April 14, 2022.
Last modified on August 10, 2022
Post Details
Creating Your Career Road Map
Published by Kate Brackett on April 14, 2022.
Last modified on August 10, 2022