Divine Timing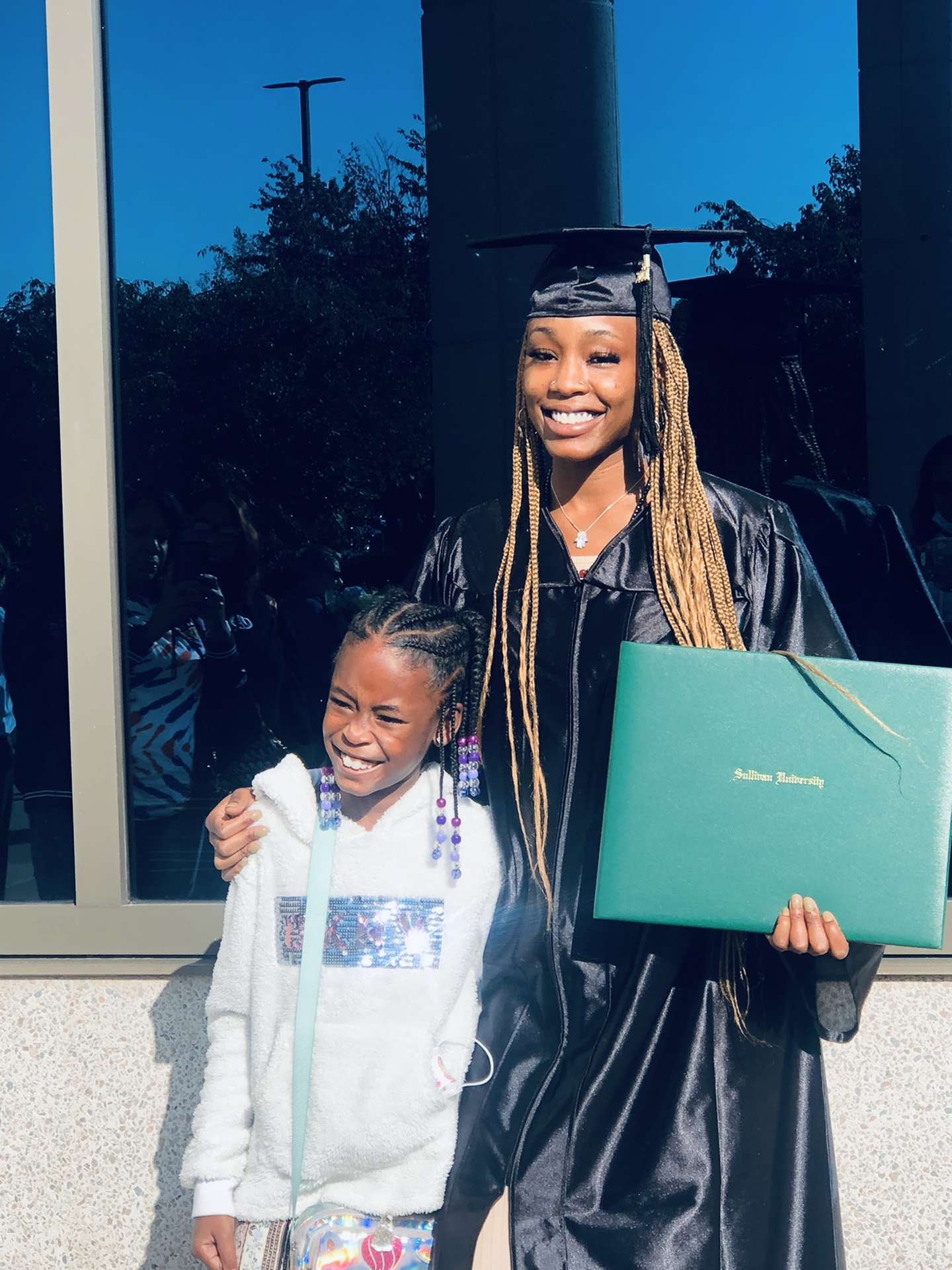 An Interview with a current FSH participant
What brought you to FSH?
I love telling this story because I believe in Divine Timing. While I was enrolled as a part-time student at Sullivan University, I was also working full-time at a warehouse. My rent at my previous apartment kept going up and when I applied to become a full-time employee, the position was going to change shifts making it close to impossible to juggle class, work and being a single-parent. That was very hard for me because I didn't want to have to choose between working or furthering my education.
While on campus at Sullivan I noticed a flyer for Family Scholar House. I didn't understand it at first, but when I did my research I learned that the program helps single parents willing to further their education. I applied for FSH in fall of 2017 and was approved to move in Sept of 2018. I have now completed not 1 but 2 degrees while being part of the program and I am now a full time employee at Sullivan University. Family Scholar House has supported me throughout every semester, as well as every season of my life. My daughter has also grown into quite the scholar herself while watching me over the years set goals and complete them. She has brought home 100% quizzes in math everyday and shows real signs of being a leader in the future.
What did you major in & what are your future goals/plans?
I received my Bachelor's in Computer Science with a concentration on Cybersecurity. My goal is to continue to advance in my career and provide for my daughters future. I would love to travel and learn more IT in a hands-on environment.
Accomplishments you've made while at FSH?
I've accomplished quite a lot while being in the FSH program. I graduated with my Associates degree and due to the overwhelming support, I knew I could continue and pursue my bachelors. I graduated in 2021 with a Bachelors in Computer Science with a concentration on Cybersecurityand made the honor roll in my final semester. I have met a lot of hardworking and compassionate single-moms in the program who want the best for their children. I've definitely grown as a woman and mom during my time at FSH. I've focused on what needs to be done and let all other distractions disappear.
What does FSH mean to you? 
I love, appreciate, and above all am so thankful for Family Scholar House and their huge support system of hardworking advocates & coaches who go out of their way to make sure every participant is being seen, heard and taken care of. That's huge to me!
Post Details
Divine Timing
Published by Kate Brackett on February 25, 2022.
Last modified on August 10, 2022
Post Details
Divine Timing
Published by Kate Brackett on February 25, 2022.
Last modified on August 10, 2022