Family Forever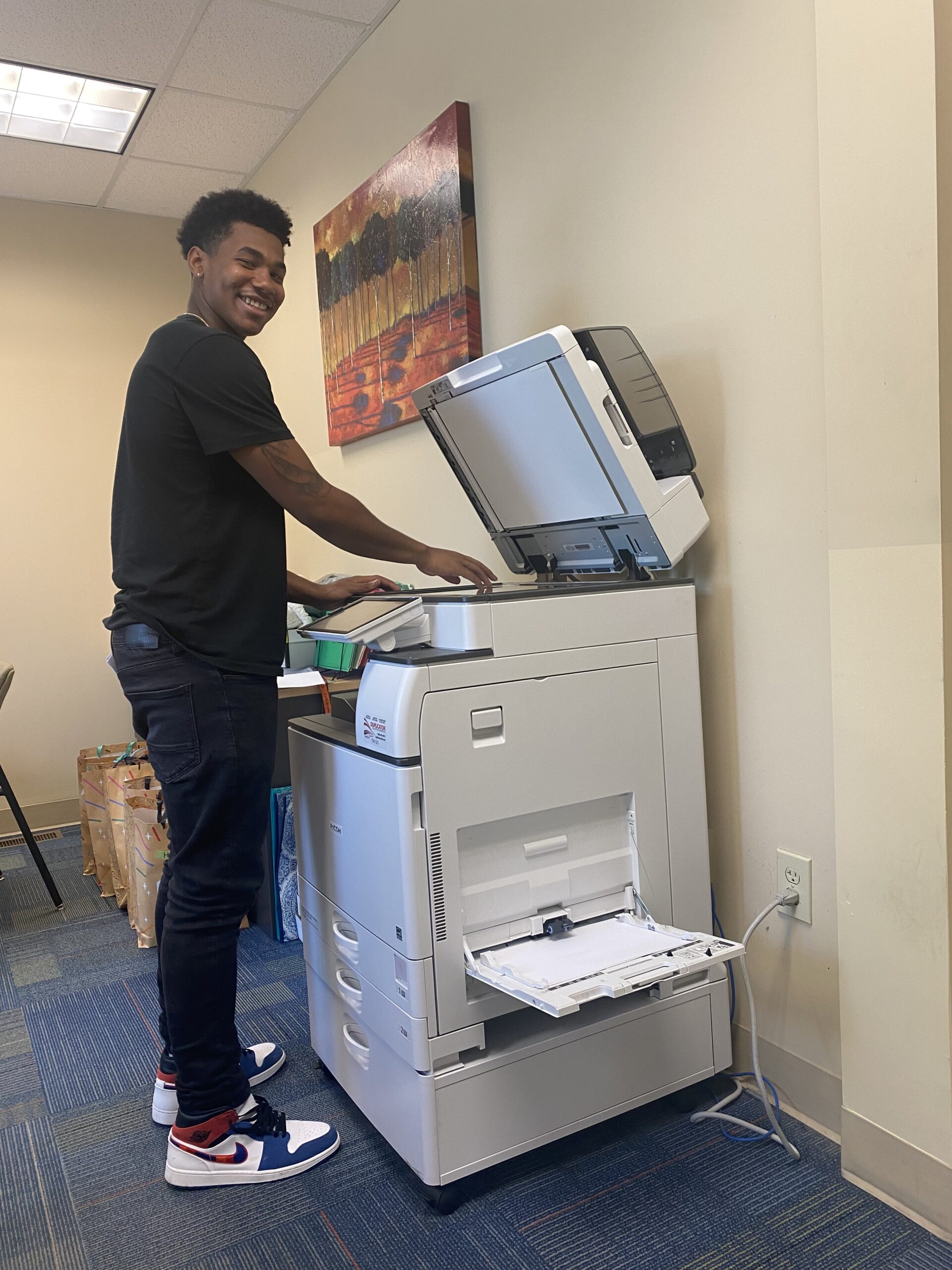 When asked what Family Scholar House means to me, the simplest answer is that they are family. I have been involved with FSH for eight years; I was 10 years old when I lived here with my mom, and now I am a SummerWorks intern at 18. This is my third summer working at FSH as an intern and something I look forward to doing each year. I chose to spend my summers with Family Scholar House because I know everything they do has an impact on the people they serve. Every year I get the opportunity to support the community that helped my family break the cycle of poverty.
Over the years, I have developed a close relationship with Mrs. Cathe, the Chief Possibility Officer at Family Scholar House. Still to this day, she has a note in her office that I wrote when I was a little kid. Mrs. Cathe has always made me feel special, always asking about school, my season, and taught me the importance of networking. Although I'm still in high school, I feel like I have been exposed to multiple opportunities that will prepare me for the career I choose to pursue one day. I have had many opportunities through FSH but I think my favorite so far is going to Frankfort for a tour and meeting Governor Andy Beshear and his wife, First Lady, Britainy Beshear. Family Scholar House has not only provided me with cool opportunities, but they have also helped me increase my confidence. I feel like I can do anything I set my mind to and have a whole organization behind me.
Every year, I choose Family Scholar House because I know that no matter what I'm doing, whether it's helping carry in donations or delivering food to families, I'm giving back to an organization that cares about our community. I strive to be a role model for the kids living here now, who remind me a lot of myself when I was that age. Being in this community I have always felt accepted, and I hope I can make others who are like me feel accepted as well.
It is a goal of mine to give back to the organization that helped pave a road for my mother's success. Seeing everything my mom did for me and how hard she worked to provide a future for us has motivated me to do great things as well. In the future, I hope that I can donate to the Family Scholar House. I want to be able to give back to the organization, staff, and community who helped make me into the person I am today. My experience with Family Scholar House will stay with me forever.
Post Details
Family Forever
Published by Kate Brackett on July 19, 2021.
Last modified on August 10, 2022
Post Details
Family Forever
Published by Kate Brackett on July 19, 2021.
Last modified on August 10, 2022