Find Joi In Your Journey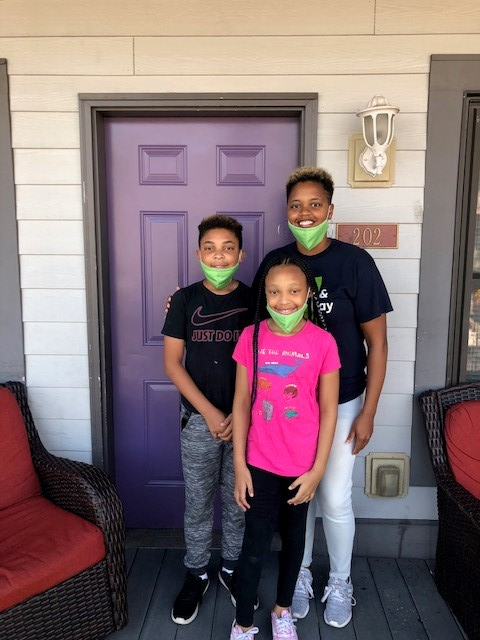 Joi Williams, FSH Graduate and Current Board Member Shares Her Journey
I definitely didn't know it at the time, but on December 16th, 2008 my journey to becoming part of the Family Scholar House family began! I was in my third year at the University of Louisville pursuing a Bachelor of Science in Business Administration. My son was 1 year old at the time and I was working nights at UPS. It was certainly challenging to manage all of that, but we had a tremendous support system and lived in a healthy environment, so we were doing just fine.
I showed up for work that night on site at the Family Scholar House for a team volunteering activity. At the time, I knew very little about the program and the services they provided but after seeing how beautiful the campus was, I knew I wanted to learn more. I remember thinking about how amazing the program was but the routine we had with our support system was working well for us so I didn't look into becoming a participant. Within a matter of months, our entire world was flipped upside down and where we lived was no longer a healthy environment for us. I knew I needed to find us somewhere else to live and because of that night volunteering at FSH, I remembered I had an option!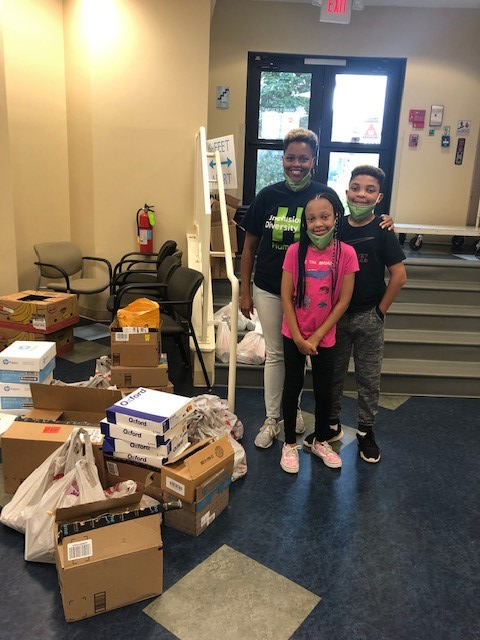 By September 2009, I was a residential participant at the Louisville Family Scholar House campus, which was the only campus they had at the time. Hearing about all the support FSH provides is one thing, but actually experiencing that support was overwhelming in the best way possible! The staff at FSH is passionate about the overall well-being and success of the participants, and they know that education is key to these efforts. With the support of the FSH and continued support from family, I graduated with my Bachelor of Science in Business Administration in May 2010!
My time as a residential participant at FSH was brief but it was only the beginning of my journey with the FSH family. In 2014, I began volunteering with FSH supporting career readiness initiatives. I facilitated a monthly presentation on professional etiquette and interview readiness and participated in speed networking events. I was able to connect with participants in a unique way because I was once in their shoes. In 2017, I interned at FSH while obtaining my Master of Arts in Higher Education Administration.Of course FSH celebrates all accomplishments, so I was invited to the graduation celebration that year and shared the stage with the other FSH grads and our children. My son was too young to remember the first graduation, but he definitely remembers the second one!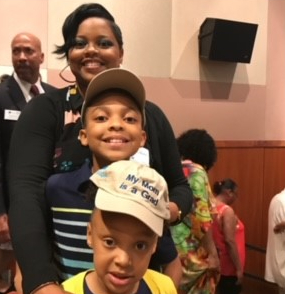 To bring the experience full circle, in 2017 I was invited to sit on the FSH board and I still have that awesome privilege to this day! When I reflect on where it all started and where I am now, I am deeply honored and grateful. This is year 4 on the board, and still every time a board meeting is called to order, I have a "WOW…I'm really here…at this table" moment! It is HUMBLING to say the least. And what's even better, is that the journey is nowhere near over. FSH is certainly my forever family, and I wouldn't have it any other way!
Post Details
Find Joi In Your Journey
Written by Joi Williams, FSH Graduate and Current Board Member
Published by Kate Brackett on October 12, 2021.
Last modified on August 10, 2022
Post Details
Find Joi In Your Journey
Written by Joi Williams, FSH Graduate and Current Board Member
Published by Kate Brackett on October 12, 2021.
Last modified on August 10, 2022