Impact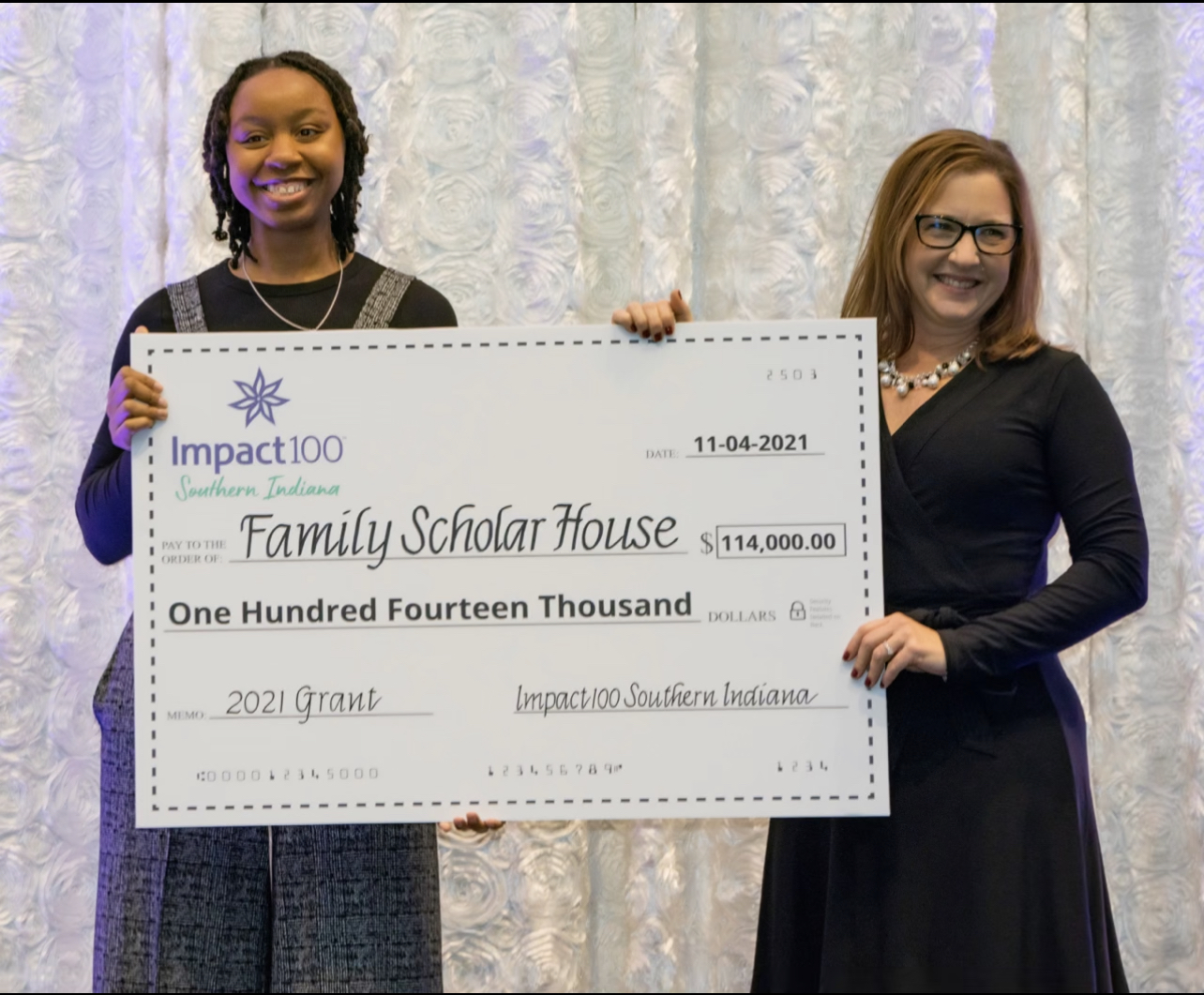 Over the years, Family Scholar House has given me more support than I could have ever imagined. From participant to now full-time staff member, I'm grateful for everything that FSH has enabled me to do as a student and mother. Encouraging me to do anything and everything I can put my mind to while taking care of my son. Below is a snapshot of my journey through FSH.
After having my son Princeton, I was incredibly lost and confused. Looking for a path that would allow me to provide for my son. I knew I wanted to enroll back in classes, but I wasn't sure how I'd be able to maintain a full-time schedule while working full-time. I often turned to my best friend (a FSH graduate) for advice and she was always quick to share that FSH made it possible for her to be the best mother and student she could be. She would tell me that she did not know how she would have graduated without the support of Family Scholar House. After seeing her success, I made the call to start my journey with FSH. Family Scholar House gave me the opportunity to remove a lot of the challenges and barriers that I had placed in front of me as a single mother and met me where I was. I returned to JCTC after being connected with FSH, graduated with my Associates in Arts in 2019, gained my Bachelors in Marketing from the University of Louisville in Marketing in 2020. and will graduate with my MBA in Spring of 2023!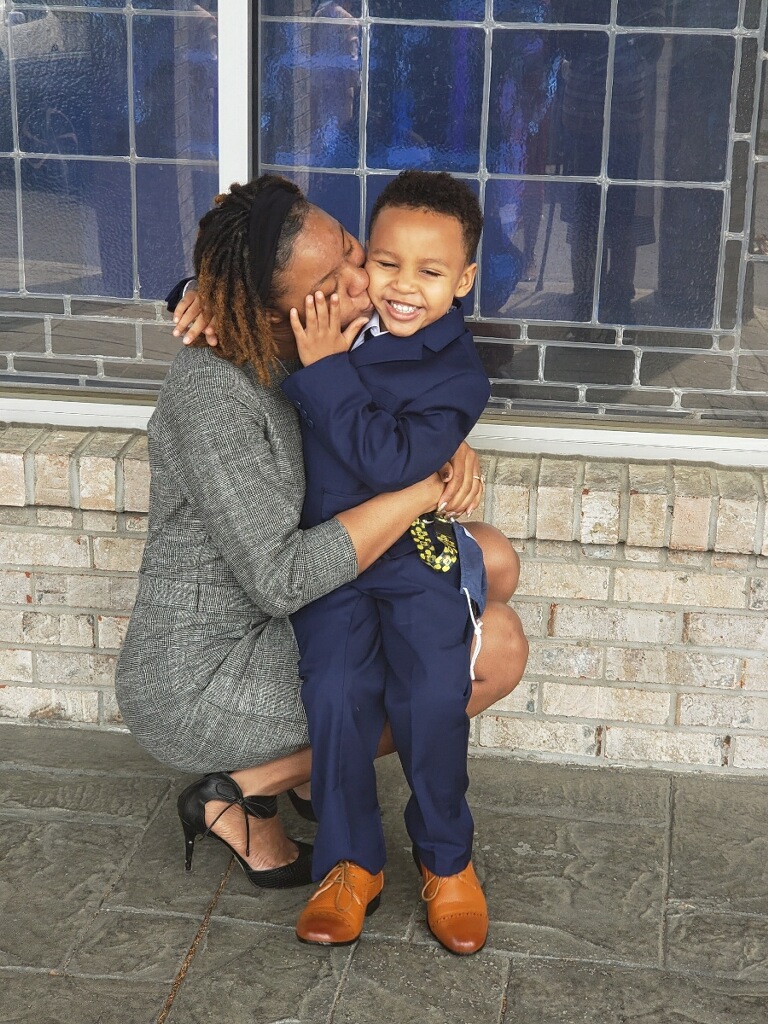 After graduation, I was able to move out of the residential program at Family Scholar House, buy my first home, and remove myself from all government assistance. All of my hard work had paid off. Soon after, Family Scholar House contacted me explaining a new part-time position as a Response Center Representative was available and they thought I'd be a great fit. As a Support Representative, I was often the first staff member individuals spoke with when calling for assistance. While they did not know, I knew exactly what it took to make that phone call for support. While I was in this position, a full-time position became available. I was so excited and looking forward to advancing in my career through FSH and I was extremely grateful to be able to give back to an organization and community that did so much for me and my family. I am now a Success Coach with Family Scholar House. In my new role, I work with participants that are exploring Apprenticeships and get to walk alongside them as they enroll and progress through their Apprenticeship Program. I am here to support them through challenges, hold them accountable, connect them with resources when barriers arise and ultimately celebrate their successes.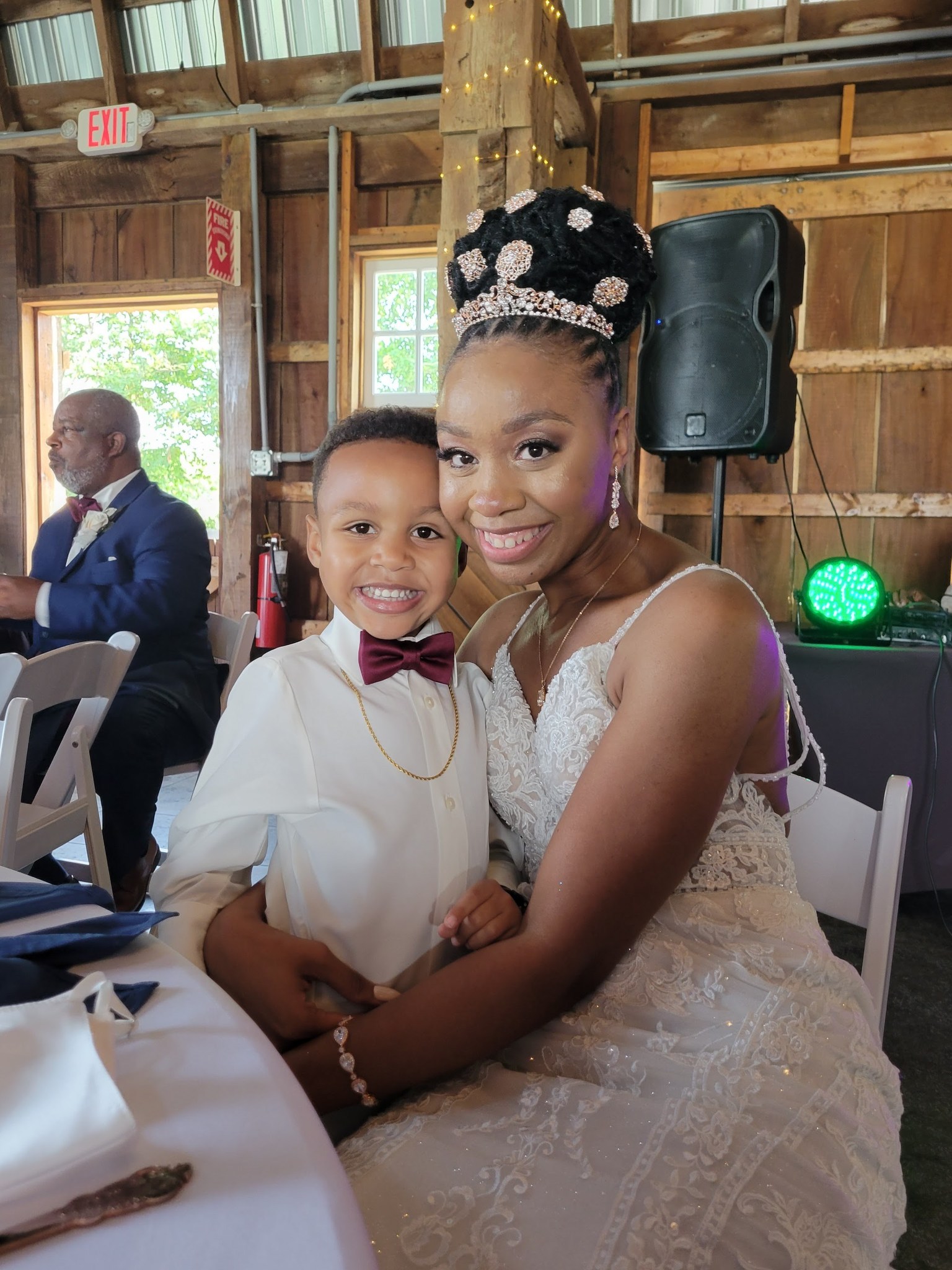 Through this role I not only get to work with participants in the program, I get to advocate to others the impact this organization makes in the lives and families throughout the country. Recently, I was given the opportunity of speaking to the women of Impact100 in Southern Indiana. That night, we walked away as the recipients of the Impact100 Southern Indiana grant and I still don't think I can adequately put into words how it feels for this all to come full circle. That night, November 4th, instantly became a night that I never wanted to forget, as my story played a part to help those of the community my family now calls home. I can't think of a more rewarding experience, to have the opportunity to continue to advocate, support and contribute to a program that changed my life.
Post Details
Impact
Written by Tiffany Fitzpatrick-Smith
Published by Kate Brackett on November 16, 2021.
Last modified on August 10, 2022
Post Details
Impact
Written by Tiffany Fitzpatrick-Smith
Published by Kate Brackett on November 16, 2021.
Last modified on August 10, 2022