Instilling Hope for the Holidays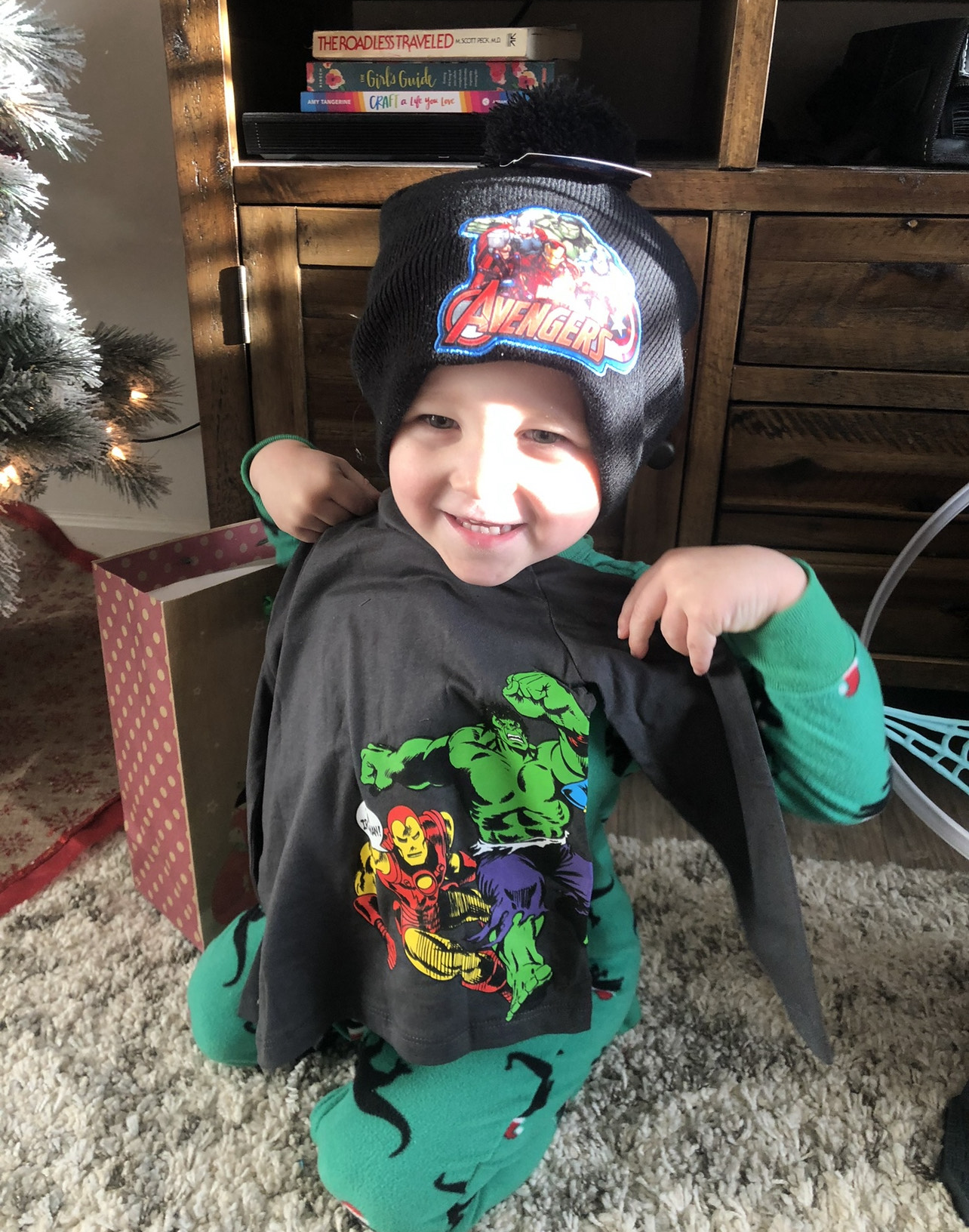 As a graduate of Family Scholar House, I have experienced first hand how impactful it is to be a recipient of the Adopt-a-Family program. Not long ago, Family Scholar House staff brought out a cart full of wrapped gifts to my car which allowed me to exhale, let go of the mounting stress and know that my son would have a beautiful Christmas. It was overwhelming to know that someone I have never met took the time to ensure my son and I woke up to a tree surrounded by gifts on Christmas morning.
Fast forward two years, I am now the Community Engagement Specialist at Family Scholar House, facilitating all the logistics of Adopt-A-Family.  You see, during my 2 years living at Riverport Scholar House I experienced one side of Adopt a Family, but this year I had the opportunity to learn how much actually goes into the process of making sure Santa finds over 400 FSH children. Our main campus transforms into the North Pole, with piles of presents in every corner. Presents that not only ensure a very happy holiday for our families, but also remind our scholars that the community cares about them and is truly invested in the success of their entire family. This year we adopted 342 families, 342 families that are just like mine, working hard to achieve their goals and provide a better life for themselves and their families. It was important to me from the beginning that the donors truly understood the impact they were making. Over the past 4 months I had the opportunity to meet the community that supports FSH, individuals that participate in this every year as a family tradition and those who were  Adopting a Family for the very first time. Having the opportunity to personally thank all of our donors, and to explain the difference they were making in our student parents' lives, was something truly special.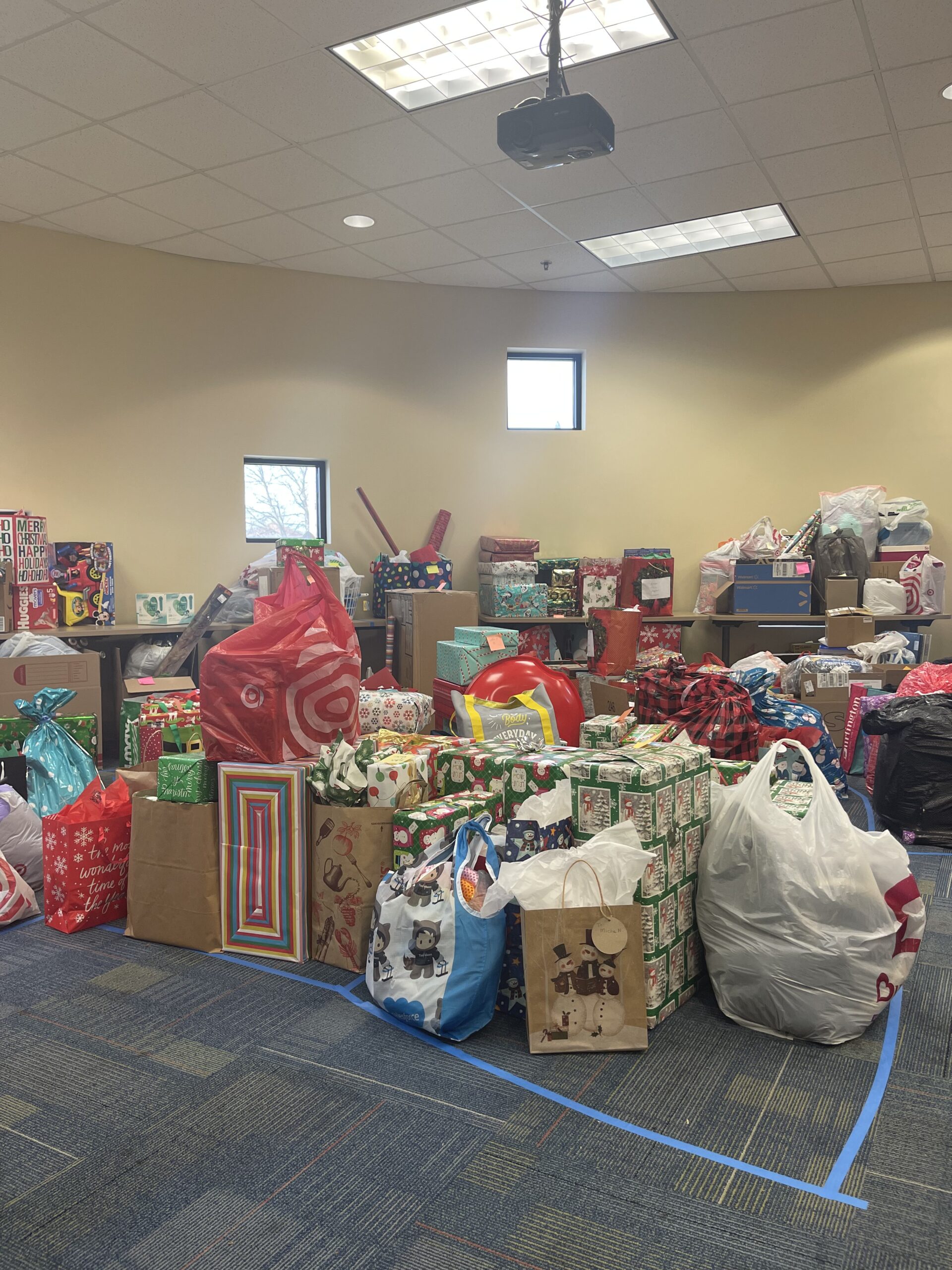 There is no better feeling than to give back to a community that contributed so much to my success. Without the support I received on Christmas morning, and truly all year round from Family Scholar House, I am not sure I would be where I am today. Family Scholar House made sure my family had a magical Christmas each year and I look forward to continuing to play that role for years to come. I knew the holidays were busy and chaotic around FSH, but in that chaos there is a constant reminder of the compassion, love, and strength in the FSH community.
Being able to facilitate the program has fulfilled me in ways I didn't know were possible; I aim to inspire and give hope to the many families that we serve. Thank you to everyone that has ever participated in Adopting a Family, and those who continue to do so every year. Thank you to everyone that invests in our mission and in our families, without you, Family Scholar House would not be possible.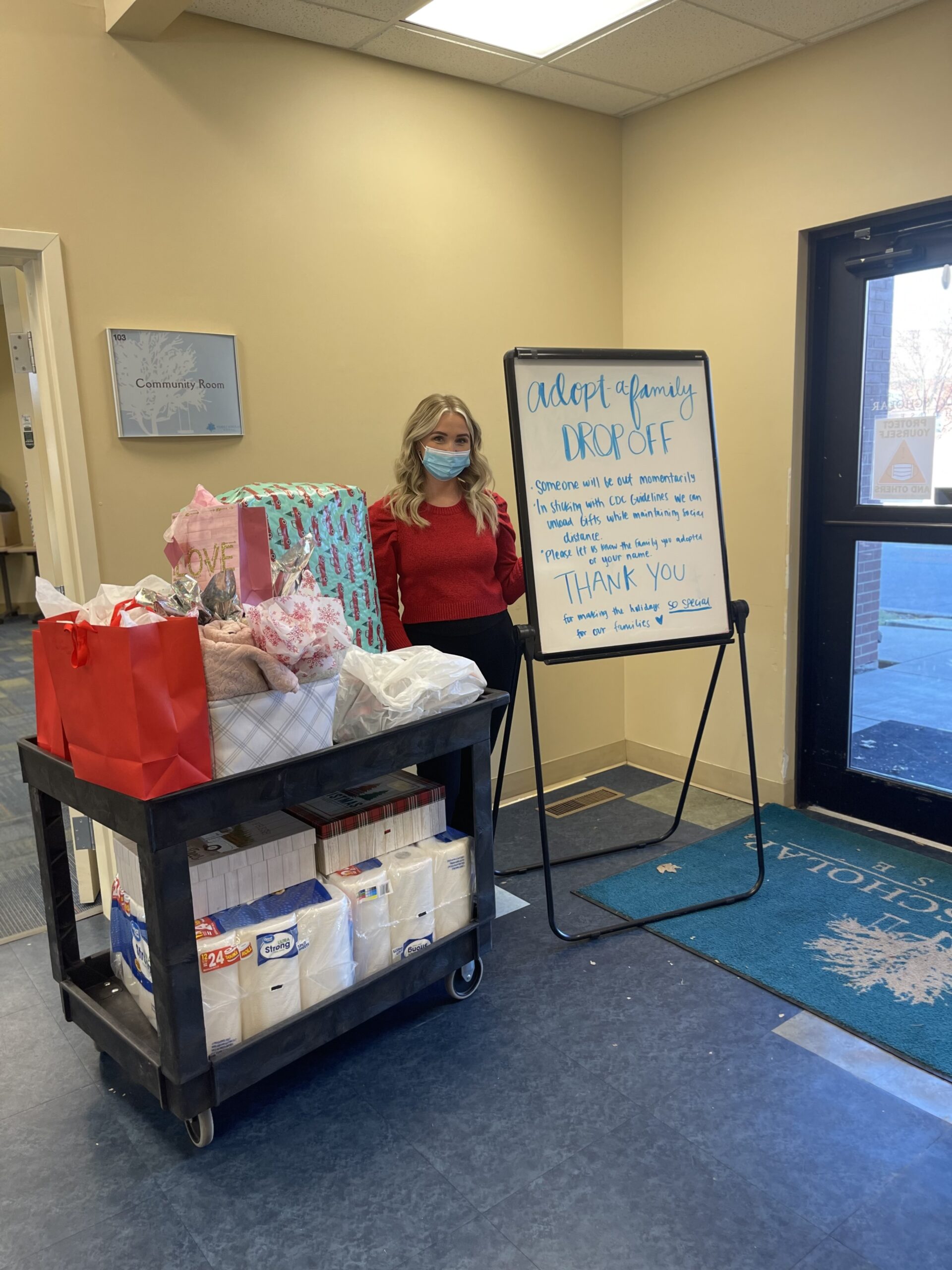 Post Details
Instilling Hope for the Holidays
Published by Kate Brackett on December 29, 2021.
Last modified on August 10, 2022
Post Details
Instilling Hope for the Holidays
Published by Kate Brackett on December 29, 2021.
Last modified on August 10, 2022