Making a Change, Making a Difference – The Perspective of Three FSH Interns
Every year, Family Scholar House has the privilege of hosting students for internships, practicums and service learning opportunities. Our staff enjoys witnessing the transformations that take place from August to May as our interns deepen their knowledge of service. We are honored to be a small part of their journey as they grow as students and prepare to enter the workforce to make a difference in the world. Our interns become a part of our team, so much so, five of our current staff members previously interned with FSH. This year, nine students are completing their practicum with us as they pursue their social work degrees. Each of these individuals brings a unique set of skills and talents to our agency and our families. This month we are spotlighting three of our stellar students!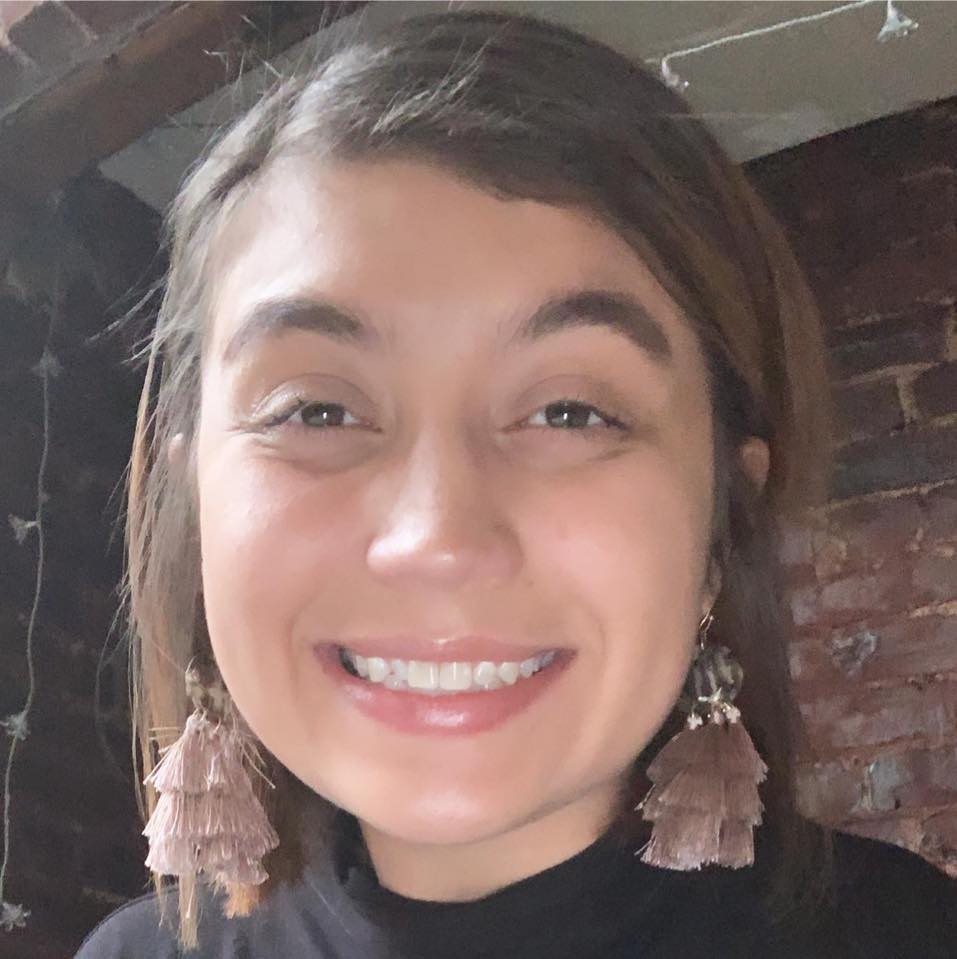 Lydia is a student at the Kent School of Social Work at the University of Louisville where she is pursuing her Masters in Social Work (MSSW) with a specialization in Mental Health. Lydia's enthusiasm and passion for helping others is apparent from the moment you meet her. Over the past seven months, she has learned a lot but believes her biggest takeaway is the importance of connecting individuals with the resources they need. She credits Louieconnect.com for being her "lifesaver" as it is a quick and efficient way to connect individuals with exactly the resources for which they are looking.
"I have a passion and heart to advocate for oppressed and marginalized populations. I love getting to witness the moment people realize they are capable of changing their own lives, my role is to provide them with the space and resources to do so. This is why I was drawn to Family Scholar House. I love that FSH's goal is to end the cycle of poverty by empowering single parents as they pursue their post secondary education and become completely self-sufficient."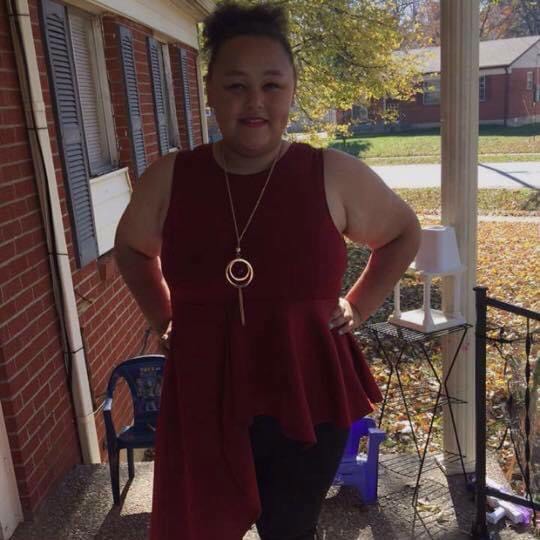 Jaz'Myne, is currently completing her undergraduate degree at Spalding University, with a major in Social Work and a minor in Psychology. She has a way of connecting with our families to ensure they feel seen and heard as they navigate this new chapter. Jaz'Myne has big plans for the impact she wants to make around policies and processes that directly affects the families she serves. She feels her passion for social work is rooted in the systemic change she wants to make in society:
"I am diving headfirst into the social work field because my ultimate goal as a future MSW of color is to change systematic oppression that affects low-income communities of color. Family Scholar House values education and empowering participants so they can reach their goals and break the chains of poverty. As a first-generation college student, I know how impactful education and support can be when breaking generational cycles of poverty; FSH was the perfect choice as a practicum site. One major takeaway from working with FSH so far is learning how to serve the community in a safe, ethical, and efficient way. I cannot wait to learn more from this experience."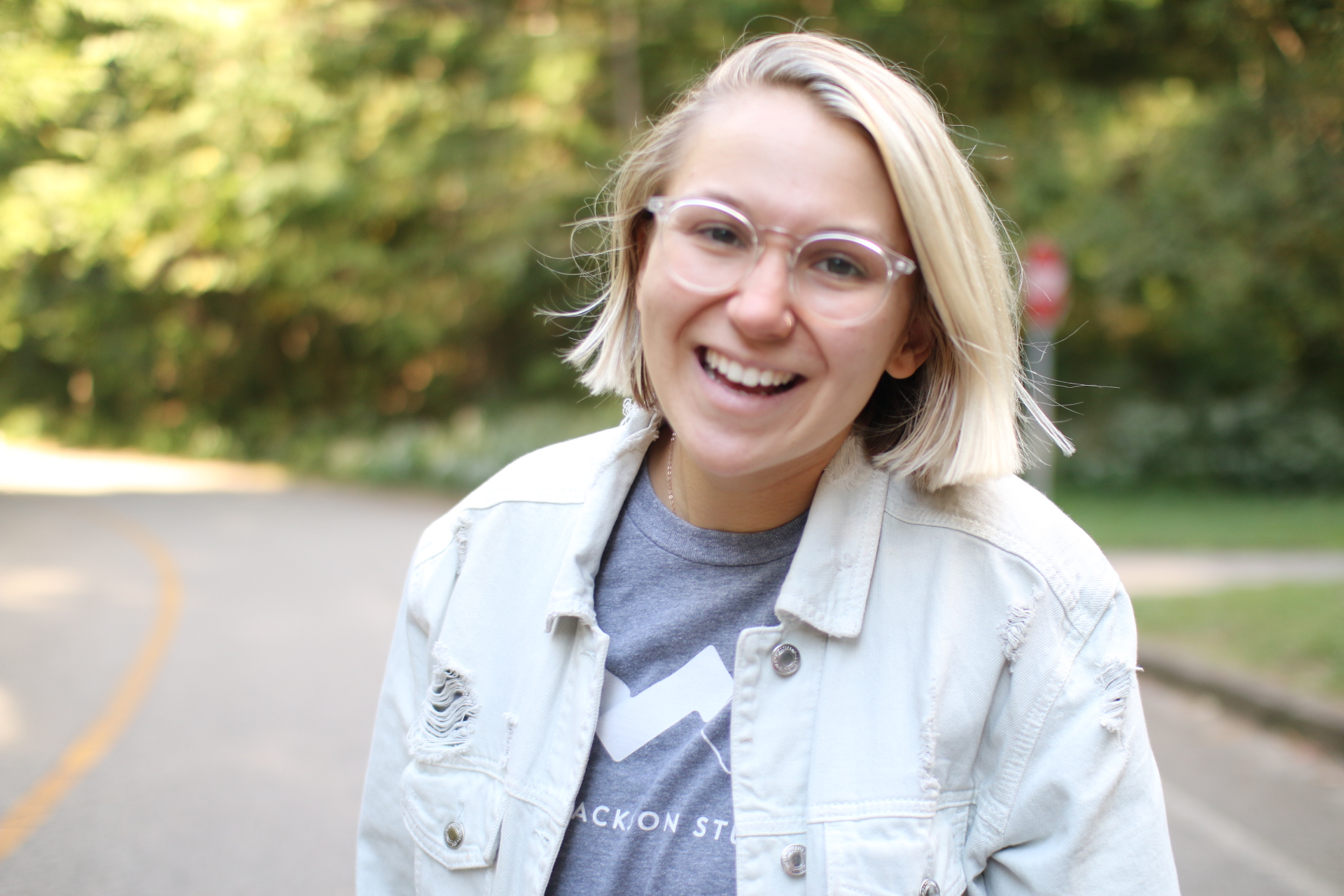 Sydney is studying to earn her MSSW from the Kent School of Social Work at the University of Louisville. She feels her time at FSH has helped develop the necessary skills to form meaningful relationships with those she is serving, whether virtual or in-person. Sydney said this experience, though challenging (due to COVID-19 and working remotely), has been rewarding. She has navigated the challenge and been the first to raise her hand to take on new projects and expand her knowledge. She shared that her personal experiences, coupled with her love of helping others, led her into the field:
"I have always found that working with people brought so much energy and joy into my life. I specifically have a passion for working in the mental health field and hope to make a great impact on people's lives the way that a social worker made a great impact on mine. I love working with families and children. As the child of a single mother, I find FSH's mission, and the work that they do, to be so important."
Each of these students embody what it means to serve others. The Louisville community will be stronger with these future social workers serving within it.
If you are interested in completing an internship, practicum or volunteering at Family Scholar House we would love to hear from you. Contact us today at [email protected].
Post Details
Making a Change, Making a Difference – The Perspective of Three FSH Interns
Published by Kate Brackett on March 7, 2021.
Last modified on August 10, 2022
Post Details
Making a Change, Making a Difference – The Perspective of Three FSH Interns
Published by Kate Brackett on March 7, 2021.
Last modified on August 10, 2022