New Year, New Beginnings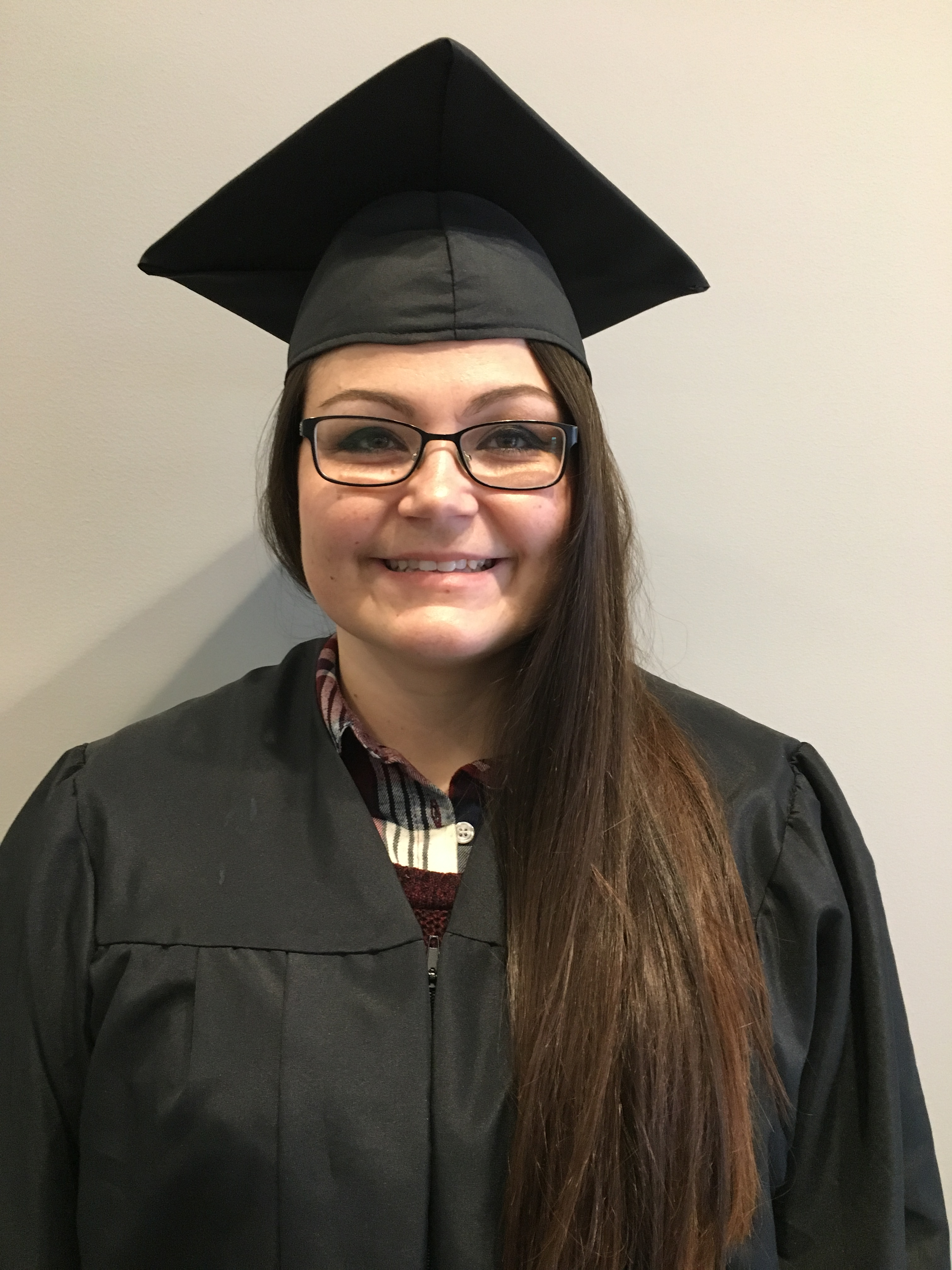 As we enter 2021, we are urged to have strength and courage in the face of uncertainty. For most of us that can feel understandably overwhelming and scary. For Kacie, one of our 2020 graduates, she faces this year with hope, gratitude and pride, despite a background of hardships, challenges and loss.
Kacie joined the Family Scholar House family to pursue her education. She knew she wanted to provide a better life for her children, but had no idea where to start. Kacie's Academic Coach and Family Advocate helped her navigate this new chapter, providing support, guidance and a cheering section for her achievements (big and small). "When I struggled with school, groceries or just needed advice with my career goals, FSH was there! I will never forget and will always be indebted to them. I couldn't have done it without them." She is a proud member of our Class of 2020 and began a job as a Peer Support Specialist at Freedom House. She works with those battling addiction, wanting each of her clients to know they have someone in their corner supporting them – she knows the impact this type of support can have on an individual and a family.
She works assisting individuals with whatever they need to meet their goals, such as enrolling in school, advocating for them and clinical team reviews, but most importantly just listening to them. She says she loves her position because, "I get to help those in their darkest moments find hope and help them navigate new opportunities." She has truly found her purpose being a part of a team that saves lives and shows that anyone can change. To others who face the same struggles she offers this advice, "Love yourself and show yourself some compassion. Wake up every day and be humble, while keeping an open mind and being compassionate towards yourself and others. Don't ever be ashamed to ask for help and keep putting one foot in front of the other."
She follows this advice in her own life. "I would consider myself a very spiritual person, so I try to stay humble and grateful for every new beginning that I am given by God. The way I lived in my past,  I didn't appreciate anything. I just try to keep it simple and thank God for everything he has given me." She wants to not only make herself proud, but also her children. "I hope that they are learning that it is never too late to follow their dreams. The first step to success is to always love themselves and they should find their purpose in life and strive to do that. I'm teaching them that education is important and to set goals and never give up, be brave and have faith."
Kacie is an incredible example of someone who fell, but rose up with greater determination and resilience than she had before. She has learned from her mistakes, owns her truths and is making this New Year one of new beginnings.
Post Details
New Year, New Beginnings
Published by Kate Brackett on January 14, 2021.
Last modified on August 10, 2022
Post Details
New Year, New Beginnings
Published by Kate Brackett on January 14, 2021.
Last modified on August 10, 2022