Pursuing Your Dreams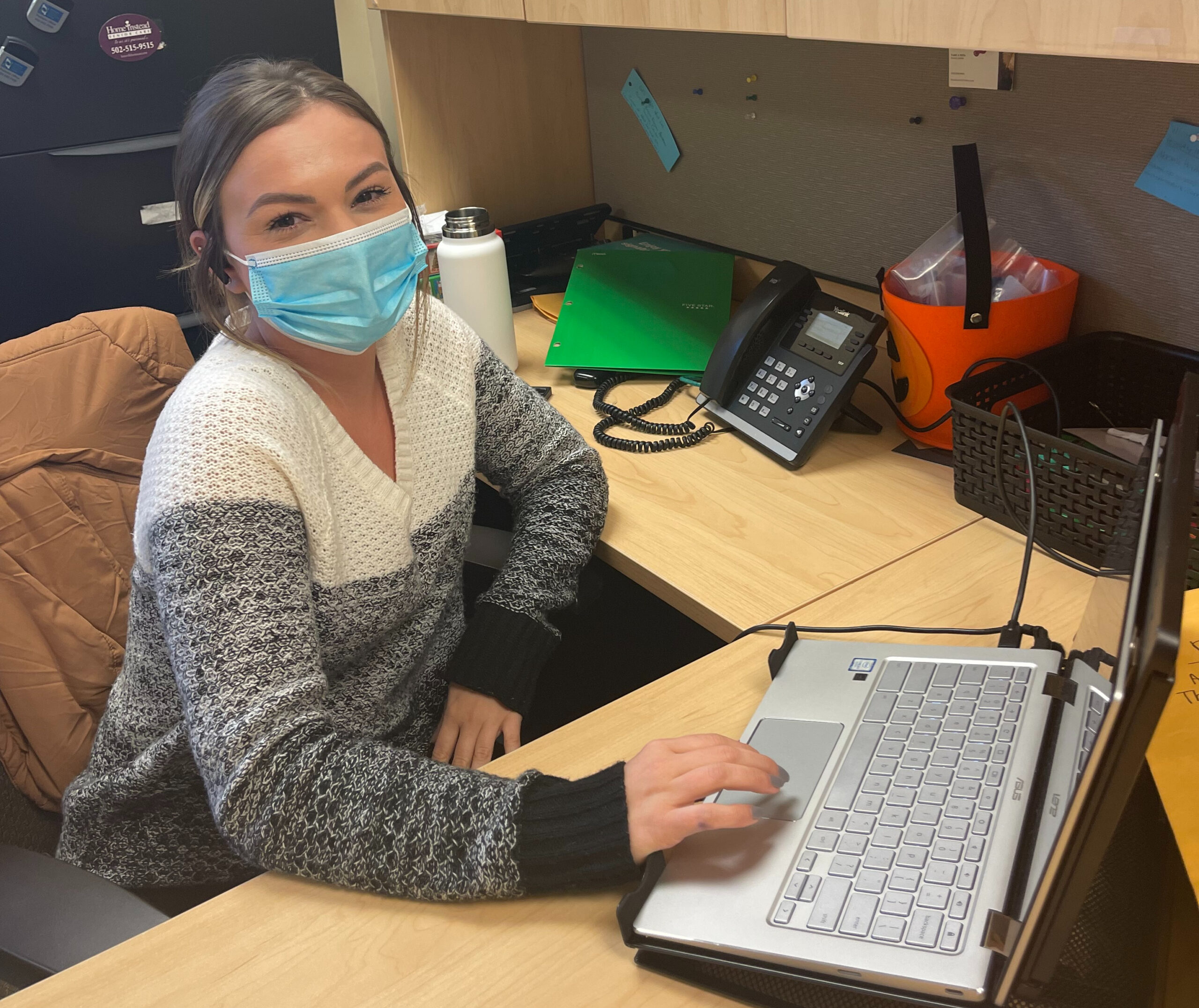 I first learned about the Homes for All Americorps program through Family Scholar House. I started as a Response Center Representative at Family Scholar House in August; in my role I mainly worked with community members in need, connecting them to resources and getting them signed up for our program. During a meeting with my supervisor, I mentioned that I wanted to go back to school in the Spring of 2022, but I was worried about how I would manage it financially. She proceeded to tell me about the Americorp program, and the service that I could still do at Family Scholar House while also earning an education award at the end of my service term. It seemed like the perfect solution as it would allow me to keep my connection with Family Scholar House while also furthering my education. From the moment I started at FSH, I knew I was a part of the team but in that moment I realized the staff truly cared about assisting me in reaching my goals too.
The Americorps main mission statement is: "to strengthen communities and develop leaders through direct, team-based national and community service", they aim to meet community needs in education, the environment, public safety, health, and homeland security. This opportunity lined up perfectly with not only my career goals and everything that I am trying to accomplish, but also my personal beliefs and values I strive to uphold.
I started my services as an HHCK Americorp member on December 1, 2021 and have had the opportunity to be more involved on our campuses here at FSH, this has allowed me to build upon the skills I learned in the Response Center. The past month has been amazing to see the dedication the staff members have to the families FSH services and the way they show up to serve every day. It has also opened my eyes to the unbelievable network that Family Scholar House has not only within the Louisville community, but across that state and region as well. I already knew that Family Scholar House was an amazing organization that I could see myself having so much potential with, but this has given me even more insight and solidified my choice in my career.
I recently enrolled back in school for the Spring semester pursuing a degree in social work. I have seen first hand the impact social workers make on the lives of individuals and families across our community. The staff at Family Scholar House has shown me that there is a place for me to give back and pour into others that need an advocate and I honestly do not think I would be where I am right now without the help and support of Family Scholar House.  I am so grateful to be surrounded by such a strong and like-minded group of people, and have high hopes for the years to come!
If you are interested in connecting with a FSH team member to learn more about enrolling in school, changing career paths or just need more people to support you, reach out today! 502.584.8090 It's never too late to pursue your dreams.
Post Details
Pursuing Your Dreams
Written by Kelsey Mallory
Published by Kate Brackett on January 18, 2022.
Last modified on August 10, 2022
Post Details
Pursuing Your Dreams
Written by Kelsey Mallory
Published by Kate Brackett on January 18, 2022.
Last modified on August 10, 2022