The Season for Success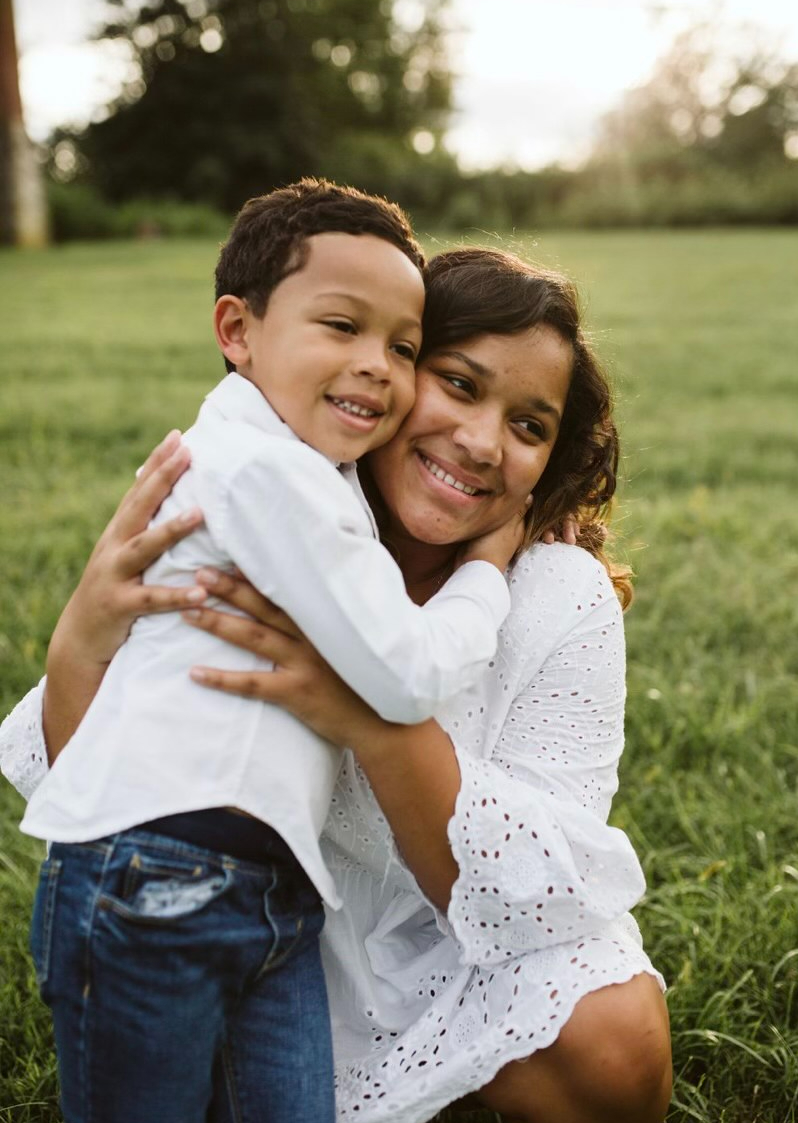 "This is my season to prepare for my future." Destiny said when asked how she balances being a full-time parent and a full-time student. However, Destiny is not just any full-time student, she is pre-med at the University of Louisville, preparing to become a neurosurgeon. Even with such a demanding schedule, Destiny is sure to prioritize her 6 year old son. She makes sure to never miss a ball game. Determined and focused to give them the life they have always wanted, Destiny is projected to graduate with her Bachelors of Science in Neuroscience in December of 2022.
Before moving to Family Scholar House in 2018, Destiny was living with her father and working three jobs. She decided she wanted to go back to school, and she knew Family Scholar House is where she wanted to be to accomplish her big dreams. When we asked Destiny's FSH Academic Coach about Destiny she said "Destiny is very motivated and focused. She has done so much networking, and is also a very involved mother. She is impressive."
Destiny was recently accepted into the University of Louisville's new pre-med mentoring program, where she has access to network with current medical students and prepare for the time when she will fill one of the spots in their medical program. We asked Destiny what made her decide to become a neurosurgeon and she said "The first time I saw an aneurysm, I fell in love and I knew this is what I had to do," and she won't stop until she gets there. She said the first time she watched a surgery, she knew she was on the right path, and she is very driven to make that happen.
"I sacrifice a lot, I don't do many things with my friends. Today is my birthday but I am studying for my next class." Destiny has described this time in her life to be the "season for her future" and she has exemplified that in everything she does. The student parents serve never cease to amaze us with all they are capable of accomplishing. The wrap-around services that we provide at FSH allows our participants to focus on their education, better themselves, and be the best they can be for their children. We are proud to have so many dedicated and determined parents like Destiny in our family.
Post Details
The Season for Success
Published by Kate Brackett on September 10, 2021.
Last modified on August 10, 2022
Post Details
The Season for Success
Published by Kate Brackett on September 10, 2021.
Last modified on August 10, 2022